Type Image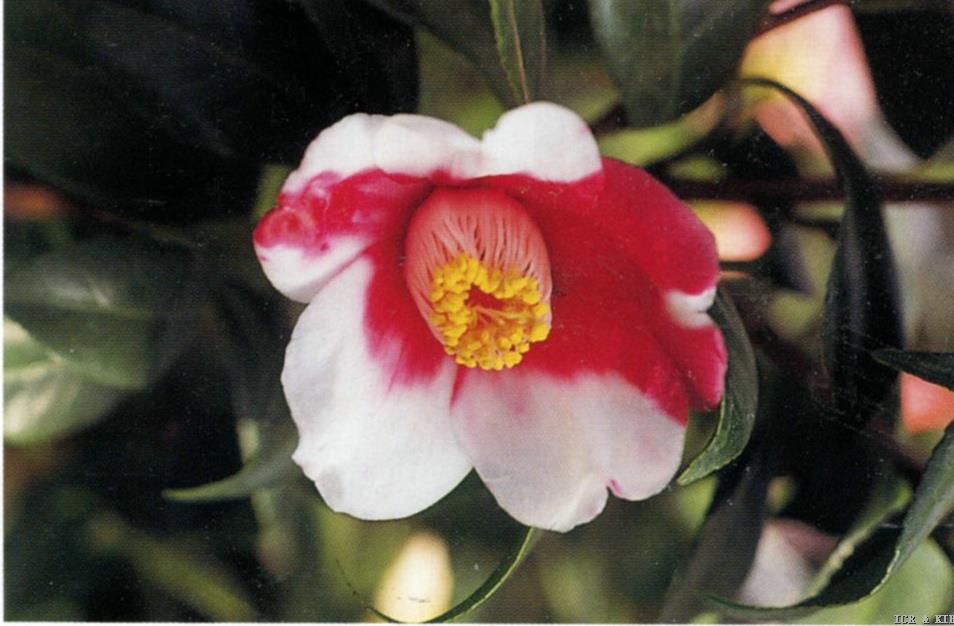 Chosen by wangzhonglang
Id:ICR-8303
Country:Japan
Year Published/Registered:1986
Cultivar Type:For Ornamental
AGM Type:
Scientific Name:Camellia japonica 'Inzen'
Species/Combination:C. japonica
Chinese Name:院宣
Japanese Name:院宜 いんぜん
Meaning:Command of ex-Emperor
Synonym:
Yuanxuan Gao, Jiyin, 2007, The Identification....Outstanding Camellias, p.422; Chinese synonym for the Japan C.japonica Inzen.
» English Description
Inazawa Nursery Co. Ltd. Catalogue, 1986-1987, p.14. No description. Yokoyama & Kirino, 1989, Nihon no Chinka, p.241, colour photo and description: Small size, deep red blotched white, campanulate single of 5 broad, emarginate, overlapping petals, with a central column of stamens with pinkish to white filaments, joined for the lower third, and yellow anthers: Blooms mid-season to late. Leaves deep green, elliptic, apices long acuminate, recurved, margins serrulate and a little twisted. Originated in Japan. A chance seedling of a cultivar, originated and named by Tōhei Takahashi, released by Minoru Satō in 1981. Chinese synonym 'Yuanxuan'.
» Chinese Description
高继银、苏玉华、胡羡聪,2007. 《国内外茶花名种识别与欣赏》,第120页。日本爱知县一带。花浓红色,有蜡质感,有白色大斑块,单瓣型,小型花,花瓣5〜7枚,宽圆形,边缘略皱褶,花心有较粗的筒状雄蕊,花丝白色,花药黄色,花朵稠密。叶片浓绿色,椭圆形,略波浪扭曲,光亮,植株开张,生长旺盛。花期中至晚。