Type Image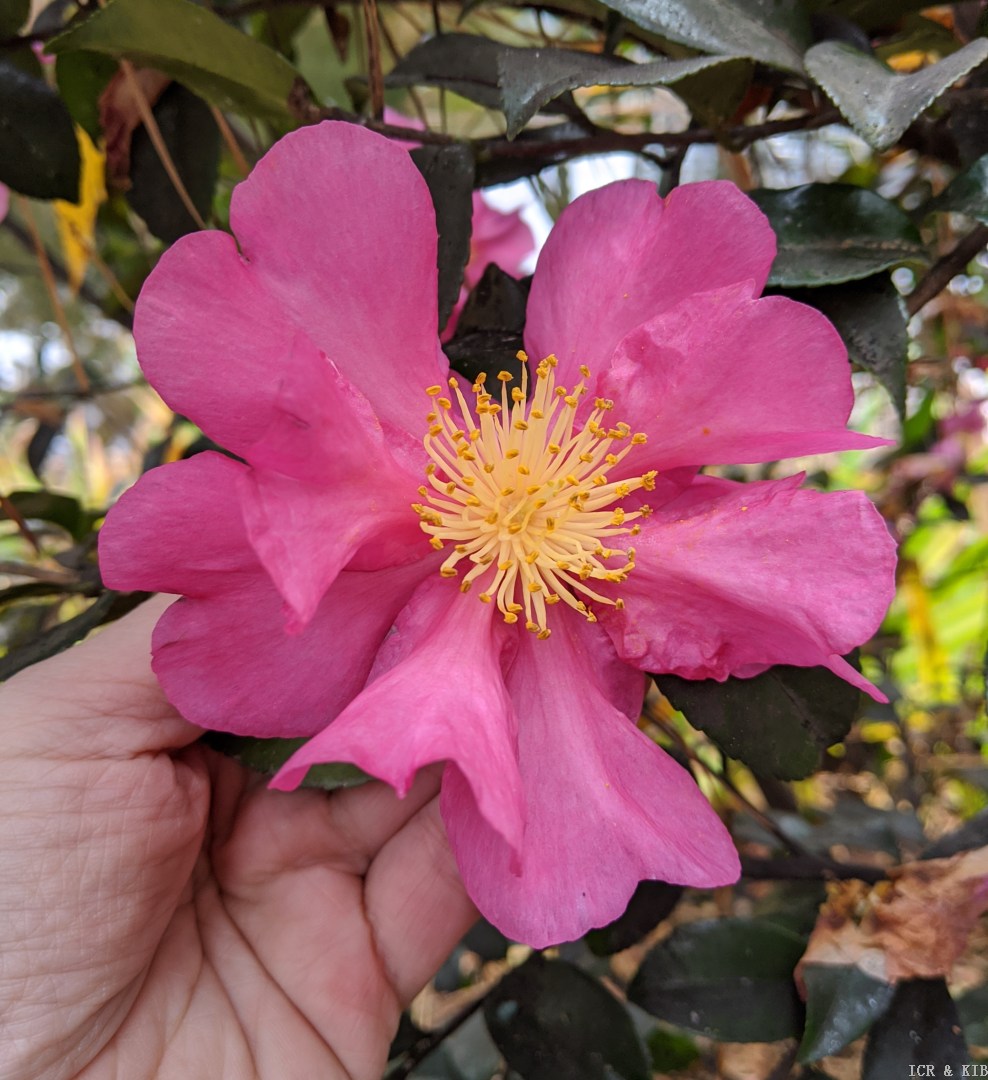 Chosen by wangzhonglang
Id:ICR-8341
Country:Japan
Year Published/Registered:1957
Cultivar Type:For Ornamental
AGM Type:
Scientific Name:Camellia sasanqua 'Iromo-kamo'
Species/Combination:C. sasanqua
Chinese Name:颜香
Japanese Name:色も香も 色もーかも
Meaning:With beautiful color and fragrance
Synonym:
Iro'mo-ka'mo Satomi, 1958, Nomenclature List of Sasanqua in Japan, p.10.Different reading for Iromo-kamo.
» English Description
Shimada, 1957, Regarding the sasanqua in Kumamoto. Dantairin: Fragrant. Blooms from end of October to November (very early), large size, diameter 10 cm, petals 8-10, pale red, semi-double. Originated in Kumamoto, Japan. Selected and named by Sadatsugu Yamasaki. A typical Higo sasanqua. Dif­ferent reading: 'Iro'mo-ka'mo'.