Type Image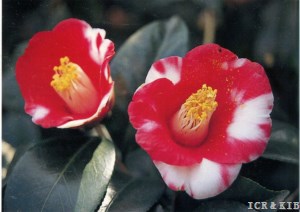 Chosen by wangzhonglang
Id:ICR-8369
Country:Japan
Year Published/Registered:1976
Cultivar Type:For Ornamental
AGM Type:
Scientific Name:Camellia japonica 'Isaribi'
Species/Combination:C. japonica
Chinese Name:渔火
Japanese Name:
Meaning:Fire Carried in the prow of boat to attract fis
Synonym:
小莎莉 茶花林目录,1992-2006, p.13/28, No.350.
» English Description
Nippon Tsubaki - Sasanqua Meikan, 1998, p.29 with colour photo; English translation p.18. A tubular single, motlled white on crimson ground. Flowers mid-season. Leaves elliptic, somewhat small. Upright, vigorous, slow growth. Collected around Sofu'e Town, named and released by Minoru Satō in 1976. From Aichi Prefecture.