Type Image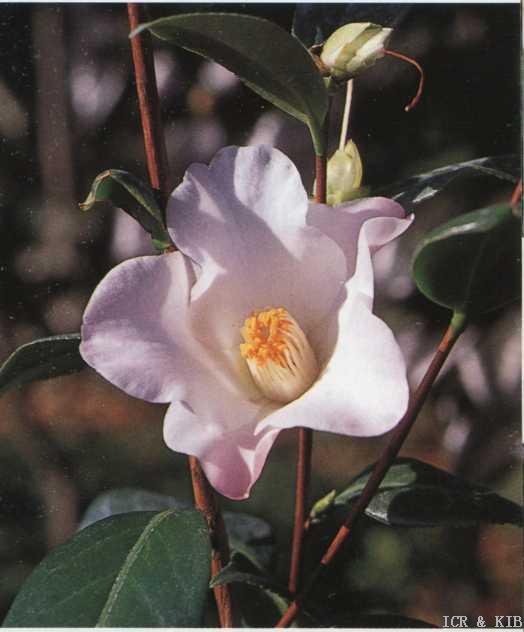 Chosen by wangzhonglang
Id:ICR-8432
Country:Japan
Year Published/Registered:1989
Cultivar Type:For Ornamental
AGM Type:
Scientific Name:Camellia 'Itsu-no-yume'
Species/Combination:C. hybrid
Chinese Name:
Japanese Name:以津の夢 いつのゆめ
Meaning:Itsu's dream
Synonym:
Itumoyume Kurume Shibu colour poster illustration, 1997. Corruption of Itsu-no-yume. See ICS Register, p.893.
» English Description
Yokoyama & Kirino, 1989, Nihon no Chinka, pp.110, 111. ICS., Apr.1990. Japanese Camellia Cultivar List, p.28: Medium size, white ground becoming pale pink towards the petal margins, single like a Chi­nese Bell Flower. Blooms mid-season to late. A seedling of Tulip Time, originated in Ishikawa Prefecture, Japan, by Tadao Yamaguchi in 1983, and named for his wife.