Type Image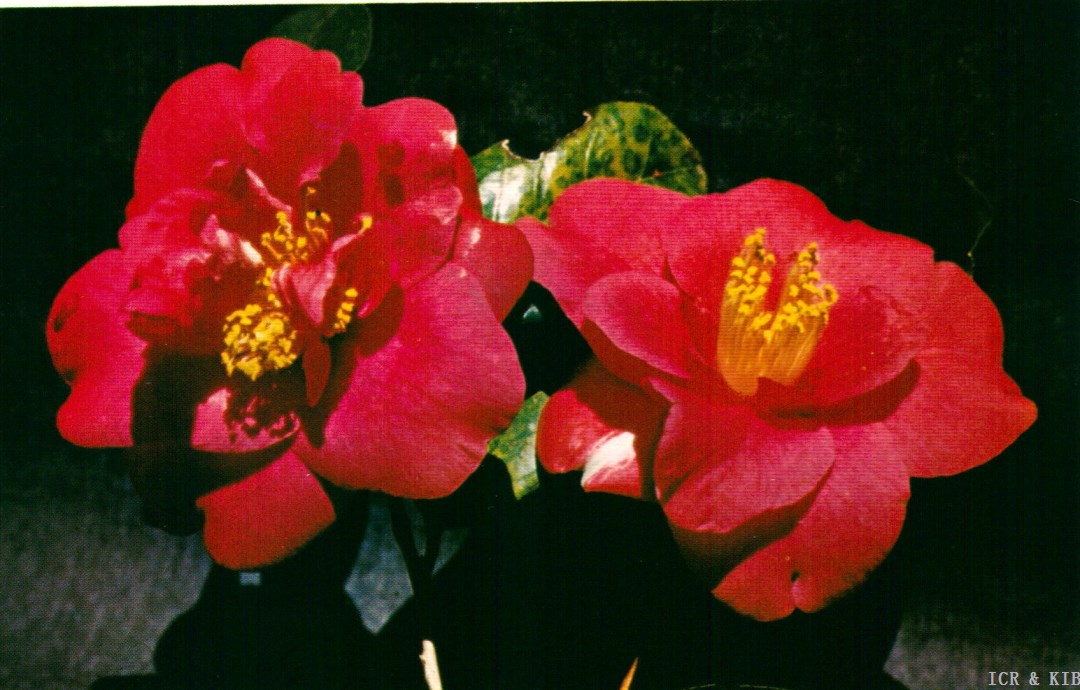 Chosen by wangzhonglang
Id:ICR-8827
Country:Japan
Year Published/Registered:1968
Cultivar Type:For Ornamental
AGM Type:
Scientific Name:Camellia japonica 'Jinzū-gawa'
Species/Combination:C. japonica
Chinese Name:
Japanese Name:神通川 じんずがわ
Meaning:Jinzū-gawa: Jinzū(神通), proper noun; gawa (川), a variant of kawa,river. The famous Jinzu River in Toyama Prefecture.
» English Description
Tuyama, 1968, Camellias of Japan, pl.217, p.110, description, p.154 as 'Jinzū-gawa': Leaves elliptic to oblong, green to dark green, minutely serrate, 7.5-8.5 cm long x 4-4.5 cm wide. Flowers mostly peony form, rarely semi-double, red (Cardinal Red 822/3) petals 10-20, the largest 5 cm long x 4.5 cm broad. Stamens divided into 3-5 fascicles, fil­aments palest pink, deeper below, with small, irregular petals, inside 1-3 more. Flowers mid­season. Originated in the Toyama Prefecture, Japan and named for the famous Jinzū River in that Prefecture.