Type Image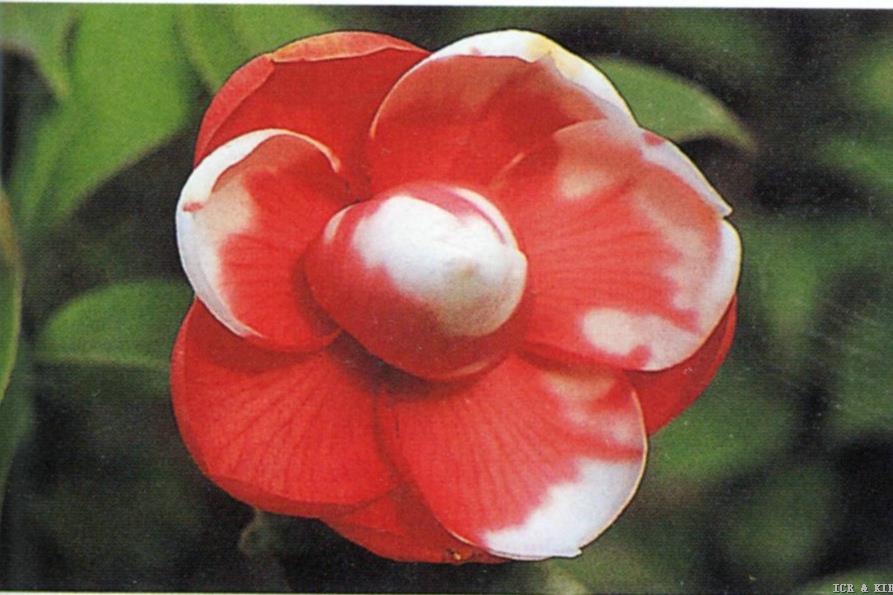 Chosen by Sueo Takano
Id:ICR-9871
Country:Japan
Year Published/Registered:1978
Cultivar Type:For Ornamental
AGM Type:
Scientific Name:Camellia japonica 'Kōgyoku (japonica)'
Species/Combination:C. japonica
Chinese Name:
Japanese Name:紅玉 こうぎょく
Meaning:
Synonym:
Kôgyoku The International Camellia Register, 1993, Thomas Savige.
» English Description
Encyclopedia of Camellias in Colour, vol.II, 1978, pl.400, p.162, description, p.256: Large, semi-double, red variegated with white blotched with 18-20 large, emarginate petals, inner semi-erect and crinkled; irregular stamen cluster. Leaves mid-green, lanceolate, apices short acuminate, recurved, margins shallowly serrulate. See: Seibundō Shinkōsha, 1979, Senchinshū, pp.51, 213. Originated in Matsu'e City, Shimane Prefecture, Japan. Named and released by Tomohisa Arikawa in 1973. This camellia has a different character for "kō", meaning rainbow.