Type Image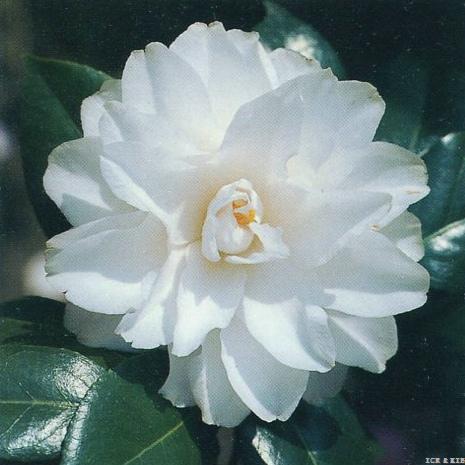 Chosen by Sueo Takano
Id:ICR-9165
Country:Japan
Year Published/Registered:1695
Cultivar Type:For Ornamental
AGM Type:
Scientific Name:Camellia japonica 'Kagiri'
Species/Combination:C. japonica
Chinese Name:限制
Japanese Name:限り かぎり
Meaning:Limit
Synonym:
Chibahaku Iwasaki, 1829, Honzō Zufu.Different reading for 'Senyōhaku', synonym for Kagiri.
Dante Gerbing's Azalea Gardens Catalogue, 1940-1941. An invalid synonym for Kagiri in USA.
Early Kagra Hazlewood & Jessep, 1972, Checklist - Camellia Cultivars from Nursery Catalogues, p.65. Synonym for Kagiri.
Gloria SCCS., 1947, The Camellia. Its Culture and Nomenclature. Synonym for Kagiri.
Kagari Yokahama Nursery Co. Ltd Catalogue, 1895, p.12. Orthographic error for Kagiri.
7 show +
» English Description
Itō, Ihei, 1710, Zoho Chikinshō, vol.1; Itō, Jukyū, 1739, Honzō Hanamaki'e; Iwasaki, 1829, Honzō Zufu; Yashiro, 1841, Kokon Yōrankō; Kasuya, Kamegorō. 1859, Tsubaki Iro­hanayose Irotsuki. See colour photos: Tuyama, 1966, Camellia Cultivars of Japan, pl.81. Tuyama. 1968, Camellias of Japan, pl.64. Andoh, 1971, Tsubaki, Meika no Shōkai to Saibai, pl.94. Encyclopedia of Camellias in Colour, vol.I, 1972, pl.416. Seibundō Shinkōsha, 1979, Senchinshū, p.32, colour photo, p.206, description: Medium size, formal double, white, 8-9 cm across, imbricated, with many, small, pointed petals, high centre. Leaves broadly elliptic, a little undulate, dull, dark green. Slow, bushy growth. Late blooming. Originated in Kantō, Japan. Synonyms: 'Pine Cone White', 'Matsukasa Alba', 'Matsukasa White', 'White Matsukasa', 'Gloria', 'Kagiri-tsubaki'. Corruption of Japanese name: 'Kagari', 'Kagira'. Pseudonyms: 'Dante', 'White Kagura'. Resembles: Furansujiro, 'Nankinjiro', Hasumijiro and Alba Plena. The name means "lim­its", perhaps the limit of beauty.
» Chinese Description
朱國棟、蔡燦玉,2011. 《台灣茶花族譜》,p.145.
Kagiri限り(Limit)。(C. japonica)红山茶。1710,日本江户。完全形、白色、莲花形剑瓣、中轮(8〜9cm)、花期1〜3月、树性直立、长势强。同种异名:Gloria、Kagiri-tsubaki (限椿)、 Matsukasa Alba、Matsukasa White、Pine Cone White、White Matsukasa。
限り一杨绍溥,1978,台湾茶花,p.74, No.161.