Type Image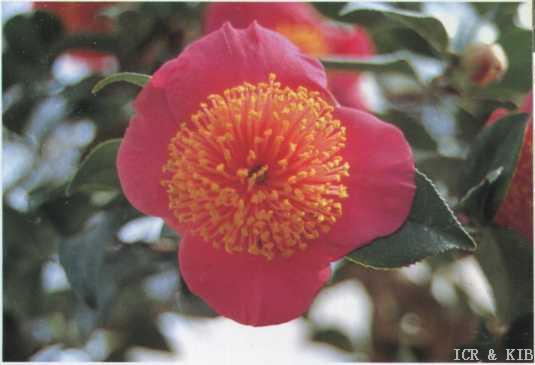 Chosen by wangzhonglang
Id:ICR-9172
Country:Japan
Year Published/Registered:1978
Cultivar Type:For Ornamental
AGM Type:
Scientific Name:Camellia 'Kagotsurube'
Species/Combination:Higo
Chinese Name:
Japanese Name:籠釣瓶 かごつるべ
Meaning:Well bucket
Synonym:
Well Bucket Camellias, Y.C. Shen, 2009, p.66 with colour photo; Synonym for Kagotsurube.
» English Description
Encyclopedia of Camellias in Colour, vol.II, 1978, pl.267, p.117; Seibundō Shinkōsha, 1979, Senchinshū, p.34, colour photo, p.206, description: Crimson sometimes splashed with white, large, Higo form with 6-7 petals, 8-11 cm across and a spreading burst of 150-180 stamens, petals large, emarginate to multiple notched, edges sometimes fluted. Leaves, glossy, deep green, elliptic, apices acuminate, margins serrulate. Mid-season bloom­ing. See p.170, Yohoyama & Kirino, 1989, Nihon no Chinka. Originated in Kumamoto Prefecture, Japan. Designated as a Higo by the Higo Society in 1970.