Type Image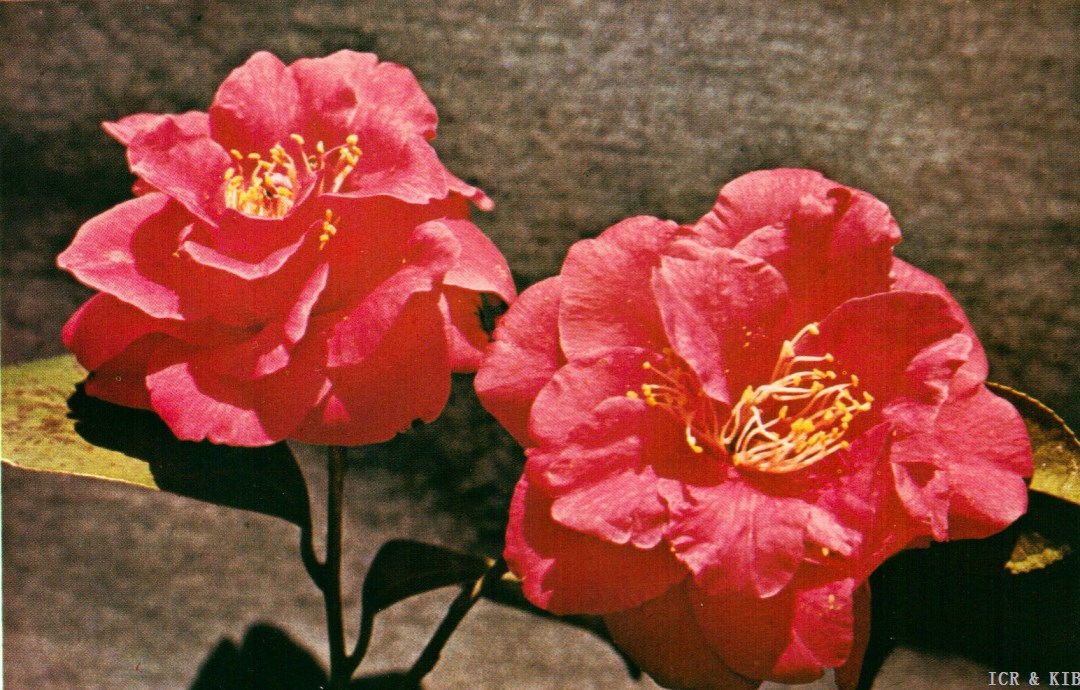 Chosen by wangzhonglang
Id:ICR-9271
Country:Japan
Year Published/Registered:1968
Cultivar Type:For Ornamental
AGM Type:
Scientific Name:Camellia rusticana 'Kangen'
Species/Combination:C. rusticana
Chinese Name:
Japanese Name:管絃 かんげん
Meaning: Kan (管) tube, here wind instrument ; gen(絃) string. Here, stringed instrument.
» English Description
Tuyama, 1968, Camellias of Japan, pl.226, p.114, description, p.158 as 'Kan-gen': Leaves broadly-elliptic to broadly-oblong, apex shortly acuminate, depressed, serrulate margins, 6.6-9.2 cm long x 3.3-4.5 cm wide. Flower peony type, red, (Rose Opal 022) petals strongly wrinkled. Exterior petals, 12-15, widely emarginate and shallowly crenate. Stamens 2.9-3.5 cm high, irregular, spiralled or in a double circle, filaments pinkish yellow, becoming deep pink at the base, intermingled with petaloids and 7-10, small inner petals. Late flowering. Originated in Kamanaka Spa, Ishikawa Prefecture, Japan.