Type Image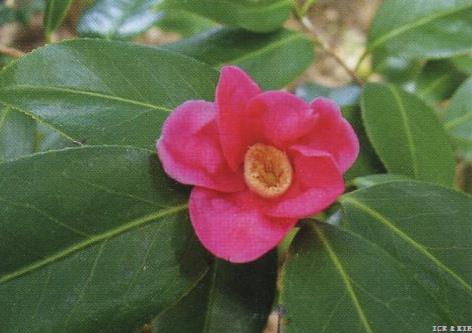 Chosen by wangzhonglang
Id:ICR-9305
Country:Japan
Year Published/Registered:1960
Cultivar Type:For Ornamental
AGM Type:
Scientific Name:Camellia 'Kanzaki-aka-wabisuke'
Species/Combination:Wabisuke
Chinese Name:
Japanese Name:寒咲赤佗助 かんざきあかわびすけ
Meaning:Winter flowering red Wabisuke
Synonym:
Aka-wabisuke Winter Flowering Chūgai Nursey Co., Catalogue, 1936-1937. Synonym for Kanzaki-aka-wabisuke.
» English Description
Katayama, 1960, Tsubaki Ochabana: Small, single, red. Flowers early. For colour plates see: Encyclopedia of Camellias in Colour, vol.II, 1978, pl.276; Katei Gahō, ed., 1984, Chabana Koyomi, vol.1 Tsubaki, p.55; Yokoyama & Kirino, 1989, Nihon no Chinka, pp.160, 161. Seibundō Shinkōsha, 1979, Senchinshū, p.40, description, p.208: Petals of irregular length, 3 long oval petals and 3 short ones around a small, abortive, stamen cluster. Leaves oval, flat, rigid, bright mid-green, cuneate base, taper­ing acuminate apex, serrulate margins. Originated in Kansai district, Japan. Old trees are found in the Mikawa District, Aichi Prefecture. Sometimes erro­neously known as 'Aka-wabisuke'. For botanical drawings, colour photo and description see pp.35, 36, 38, Kyōto Engei Kurabu, 1982, Tsubaki Tokushū, No.11. Synonym: 'Aka­-wabisuke'(Kanaoka) Resembles Beni-wabisuke but flowers and leaves are smaller.