Type Image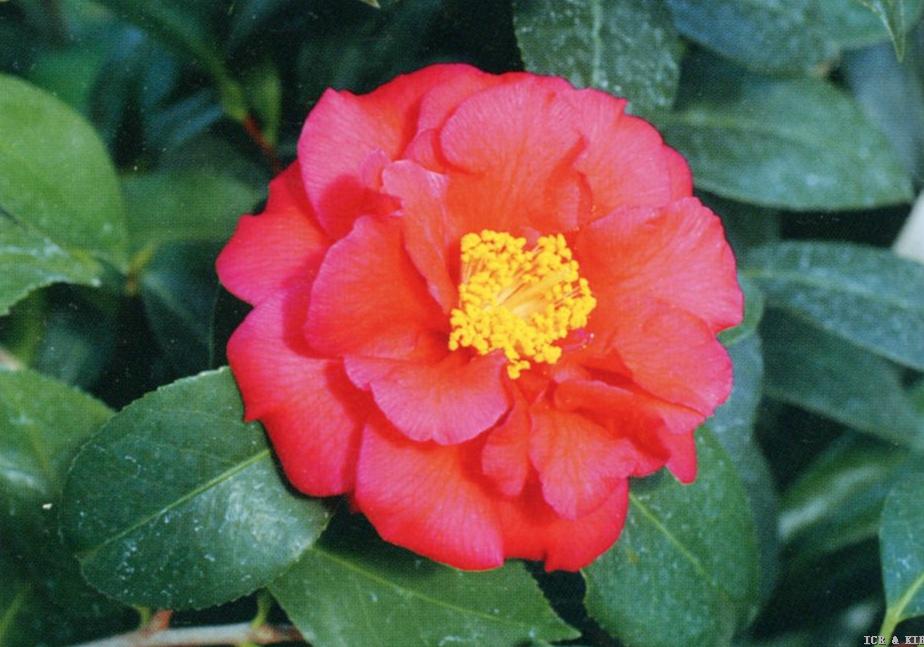 Chosen by Sueo Takano
Id:ICR-9312
Country:Japan
Year Published/Registered:2007
Cultivar Type:For Ornamental
AGM Type:
Scientific Name:Camellia japonica 'Kaori-botan'
Species/Combination:C. japonica
Chinese Name:
Japanese Name:香牡丹 かおりぼたん
Meaning:Fragrant "Botan"
» English Description
From Kodaira, Tokyo, Japan Camellia No.84, August 2007: Purplish red, peony form double, medium, occasionally split stamens, fragrant, blooming in February to April. Leaves elliptic, medium. Tree upright. A crossing between a large flowered double and Kōshi. Produced by Shinichi Noguchi and named in 2003.