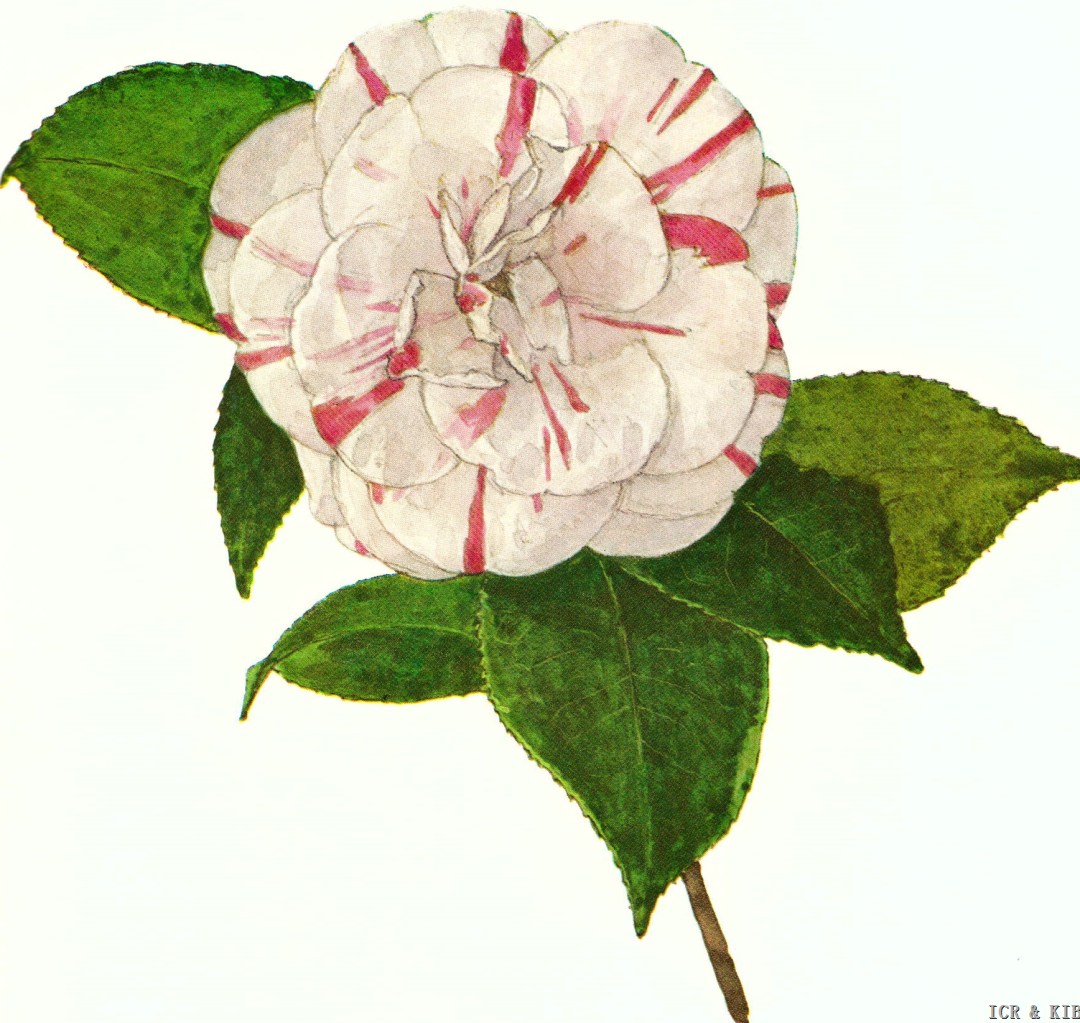 Type Image Chosen by wangzhonglang
Id:ICR-9368
Country:Japan
Year Published/Registered:1859
Cultivar Type:For Ornamental
Scientific Name:Camellia japonica 'Kariginu'
Species/Combination:C. japonica
Chinese Name:狩衣
Japanese Name:狩衣 かりぎぬ
Meaning:Hunting Coat
Synonym:
Karigina Fendig, 1953, American Camellia Catalogue. Corruption of the Japanese name Kariginu.
Kari-goromo Yashiroda, 1950, American Camellia Yearbook, p.15.Different reading for Kariginu.
Karihinu American Camellia Yearbook, 1950, p.428, index. Corruption of the Japanese name Kariginu.
狩衣 杨绍溥,1978,台湾茶花,p.70; No.108.
» English Description
Kasuya, Kamegorō, 1859, Tsubaki Irohanayose Irotsuki; Itō, Ko'emon, 1879, Chinkashū-: Pink spotted darker pink, large double. Transliterated name first used in Chūgai Nursery Catalogue, 1938-1939, p.19. See: Tuyama, 1966, Camellia Cultivars of Japan, pl.201; Tuyama, 1968, Camellias of Japan, pl.374, p.190, descript. p.201; Encyclopedia of Camellias in Colour, vol.I, 1972, pl.341, p.149; Shufu-no-Tomo-sha, 1976, Tsubaki no Sazanka, p.29; Seibundō Shinkōsha, 1979, Senchinshū, p.38, colour photo, p.208: Leaves elliptic to oblong, apex acuminate, venation impressed, margins finely serrulate. Flowers semi-double, palest pink striped with rose (Spinel Red 0023/1), inner, normal petals erect with the odd petaloid in the centre. Flowers mid-season. Originated in Kantō, Japan. Different reading: 'Karigoromo'. Cor­ruptions of name: 'Karigina', 'Kari-hinu'. Resembles: 'Goshiki-ya'echiri-tsubaki'.