Type Image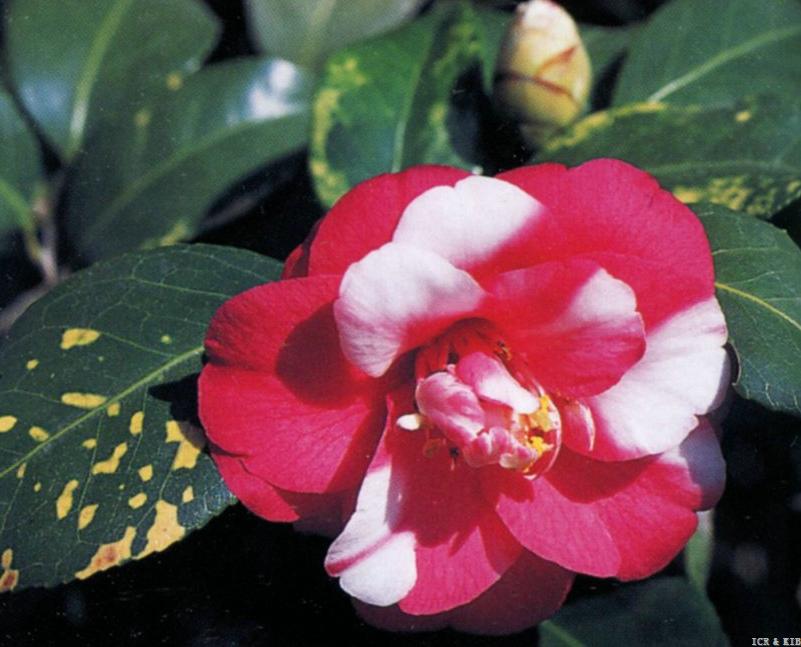 Chosen by wangzhonglang
Id:ICR-9390
Country:Japan
Year Published/Registered:1879
Cultivar Type:For Ornamental
AGM Type:
Scientific Name:Camellia japonica 'Kasen-sunago'
Species/Combination:C. japonica
Chinese Name:
Japanese Name:花泉砂子 かせんすなご
Meaning:Kasen's variegated
Synonym:
Kasen-sunako Fendig, 1953, American Camellia Catalogue. Orthographic error for Kasen-sunago.
» English Description
Itō, Ko'emon, 1879, Chinkashū: Cardinal red spot­ted white, leaf variegated, large. Satomi, 1956, Camellia Varieties of Japan: Red striped and spot­ted white. Large semi-double. Leaves yellow variegated. Mid-season flowering. The colour photo in Seibundō Shinkōsha, 1980, Senchinshū, p.36 shows a red, variegated with white, semi­double with a small, compact stamen centre, but no leaf variegation. Originated in Japan. Orthographic error: 'Kasen-sunako'.