Type Image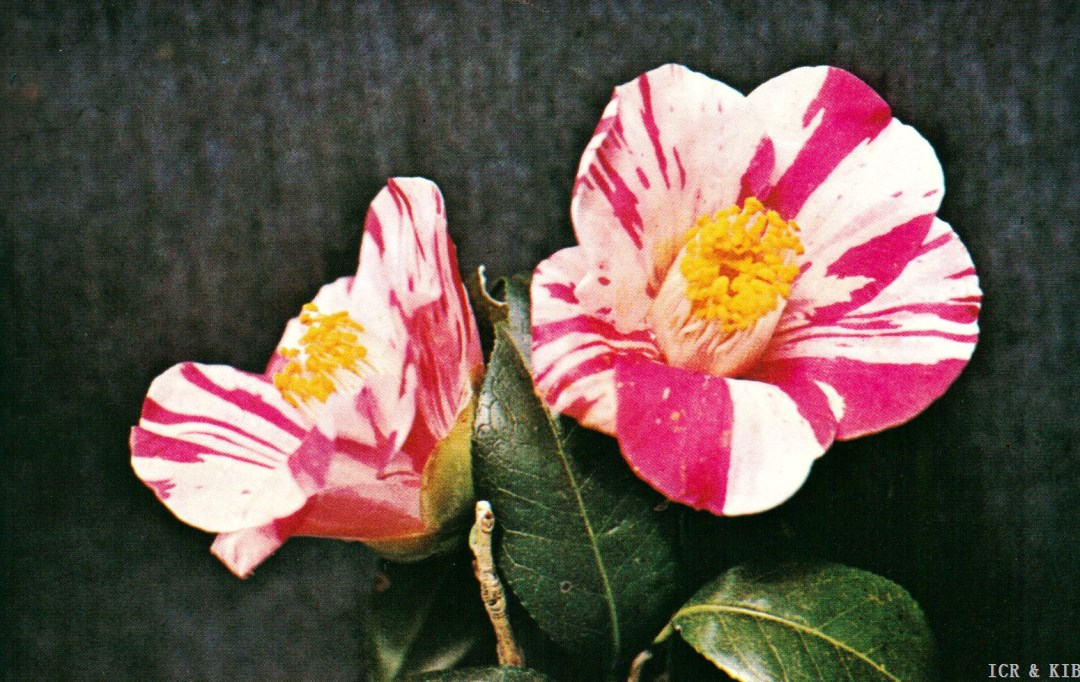 Chosen by wangzhonglang
Id:ICR-9503
Country:Japan
Year Published/Registered:1844
Cultivar Type:For Ornamental
AGM Type:
Scientific Name:Camellia japonica 'Kaza-ore'
Species/Combination:C. japonica
Chinese Name:
Japanese Name:風折 かざおれ
Meaning:Wind breaking
Synonym:
Kazaori SCCS, 1960, Camellia Nomenclature, p.67.Different reading of the Japanese name Kaza­-ore.
Kaze-ore Watanabe, 1970, Kyōto Engei Kurabu, Tsubaki Tokushū, No.10, p.136.Different reading for Kaza-ore.
» English Description
Uesa, 1844, Sōmoku Benran; Minagawa, 1959, Chinkashū. For colour photos see: Tuyama, 1966, Camellia Cultivars of Japan, pl.170; Tuyama, 1968, Camellias of Japan, pl.323, p.163, description, p.187; Encyclopedia of Camellias in Colour, vol.I, 1972, pl.123, p.77; Yokoyama & Kirino, 1989, Nihon no Chinka, p.276 as 'Kazaore'; Seibundō Shinkōsha, 1979, Senchinshū, p.34, description, p.207: Branches delicate, flowers single, medium size, pale pink with red and deeper pink stripes, branches a little pendulous. Leaves narrowly elliptic to ellip­tic, apex acuminate, venation impressed. Flowers single, palest pink, (Rose-pink 427/2) deli­cately striped carmine. (Carmine 21). Late flowering. Originated in the Kansai area, Japan. Different readings 'Kaze-ore', 'Kaza-ori'. Sport: Kaza-ore-nishiki. The name means that the branches are so slender that it would seem that they could be broken in the wind.