Type Image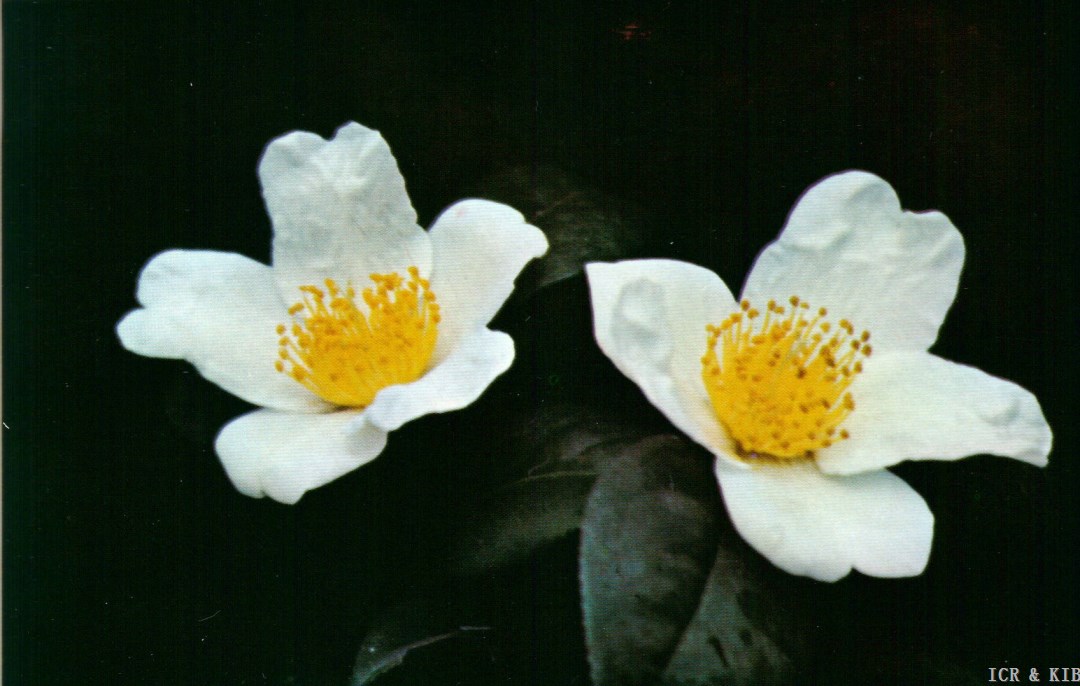 Chosen by wangzhonglang
Id:ICR-9499
Country:Japan
Year Published/Registered:1967
Cultivar Type:For Ornamental
AGM Type:
Scientific Name:Camellia rusticana 'Kazahana'
Species/Combination:C. rusticana
Chinese Name:风花
Japanese Name:風花 かざはな
Meaning:Kaza (風) a varient of kaze, wind; hana (花) flower. As a whole, wind-flower, in allusion to cool white color of the petals.
Synonym:
Kazabana Kyōto Engei Kurabu, Tsubaki Tokushū, No.8, Feb.1967, black and white photo, p.6, description, p.16.Different reading for Kazahana.
Kaza-hani SCCS., 1972, Camellia Nomenclature, p.161. Corruption of the Japanese name Kaza­hana.
Kaza-hana Takasi Tuyuma_日本の椿.Camellias of Japan, 1968, p.84
» English Description
Hagiya and Ishizawa, 1967, Kyōto Engei Kurabu, Tsubaki Tokushū, No.8, p.6, black and white photo, p.16, description: Medium size, 8-9 cm across, pure white, single with 5-6, long petals of irregular length, notched apex and 80 irregu­lar, spreading, yellow stamens. Mid-season blooming. Leaves ovate, twisted, 8-9 cm long, glossy green. See colour pls: Tuyama, 1968, Camellias of Japan, pl.1, No.1, Text p.84; Encyclopedia of Camellias in Colour, vol.I, 1972, pl.75, p.61; Katei Gahō, 1984, Chabana Koyomi, vol. 1, Tsubaki, p.45. Yokoyama & Kirino, 1989, Nihon no Chinka, p.61; Seibundō Shinkōsha, 1979, Senchinshū, p.34. Corruption of name: 'Kaza-hani'. Resembles: Shiro-yukitsubaki. Originated among wild rusticanas on Sado Island, Niigata Prefecture, Japan. Collected by Susumu Ishizawa, named and released by Kaoru Hagiya in 1967. Different reading 'Kazabana'.