Type Image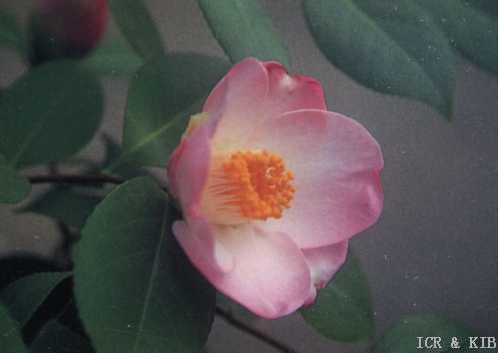 Chosen by wangzhonglang
Id:ICR-9593
Country:Japan
Year Published/Registered:1986
Cultivar Type:For Ornamental
AGM Type:
Scientific Name:Camellia japonica 'Kifujin'
Species/Combination:C. japonica
Chinese Name:
Japanese Name:貴婦人 きふじん
Meaning:Elegant woman
Synonym:
Kihujin Kurume Shibu colour poster illustration, 1997.Different reading for Kifujin. See ICS Register, p.987.
» English Description
Inazawa Nurseries Wholesale Catalogue, 1986-1987: Soft pink fading to white at petal base. Medium size, single. Vigorous, upright growth. Blooms mid-season. Yokoyama & Kirino, 1989, Nihon no Chinka, p.127, colour photo and description: Medium size, soft pink, paler towards the petal base, single with strong stamen cylinder with white filaments, joined at the lower third, and gold anthers. Leaves dark green, broad-lanceo­late, apices acute. Originated in Kurume, Fuku'oka Prefecture, Japan. A seedling of Chūbu-­tsukimiguruma. Nippon Tsubaki - Sasanqua Meikan, 1998, p.73 with colour photo; English translation p.49. Stated to be a chance seedling of Yukimiguruma, named and released by Kōichi Inoue.