Type Image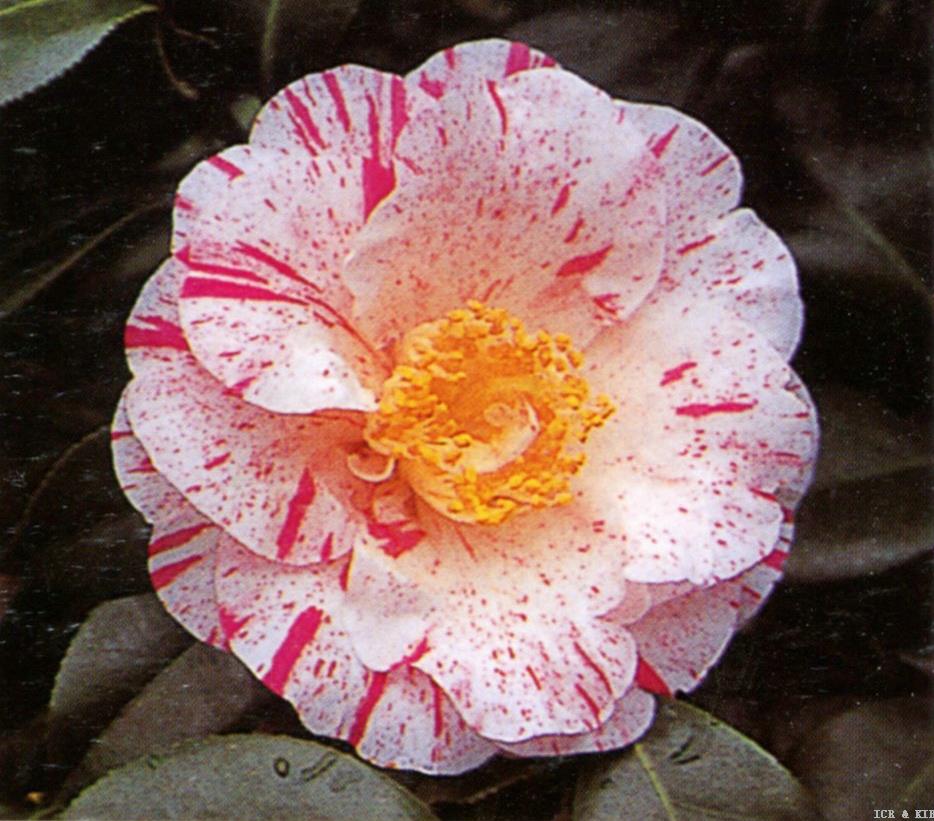 Chosen by wangzhonglang
Id:ICR-9924
Country:Japan
Year Published/Registered:1859
Cultivar Type:For Ornamental
AGM Type:
Scientific Name:Camellia japonica 'Kokinran'
Species/Combination:C. japonica
Chinese Name:古金兰
Japanese Name:古金襽 こきんらん
Meaning:Ancient Gold Brocade
Synonym:
Gujinlan Gao, Jiyin, 2007, The Identification....Outstanding Camellias, p.409; Chinese synonym for the Japan C.vernalis Kokinran.
Ozonran RHS., 1955, The Rhododendron & Camellia Yearbook, No.9, p.78. Corruption of the Japanese name Kokinran.
古金兰 杨绍溥,1978,台湾茶花,p.70, No.103.
» English Description
Kasuya, Kamegorō, 1859, Tsubaki, Irohanayose Irot­suki. Itō, Ko'emon, 1879, Chinkashū: White spotted red. Large peony form. See colour photos: Adachi, 1960, Camellia. Its Appreciation and Artistic..., p.93; Tuyama, 1966, Camellia Cultivars of Japan, pl.190; Tuyama, 1968, Camellias of Japan, pl.363; Encyclopedia of Camellias in Colour, vol.I, 1972, pl.350; Satō, 1975, Chūbu no Tsubaki, p.99; Yokoyama & Kirino, 1989, Nihon no Chinka, p.340.; Seibundō Shinkōsha, 1979, Senchinshū, p.53, description, p.214: Leaves elliptic to lanceo­late-elliptic, venation slightly impressed, margins minutely crenate-serrulate. Flowers semi­double, loosely wavy, white or pink, striped and dotted deep red (Cardinal red 822/3) with a central, compact mass of big, yellow anthers. Blooms mid-season to late. Originated in Kantō area, Japan. Sport: Hakubotan. In England the name is corrupted to 'Ozoran'.