Type Image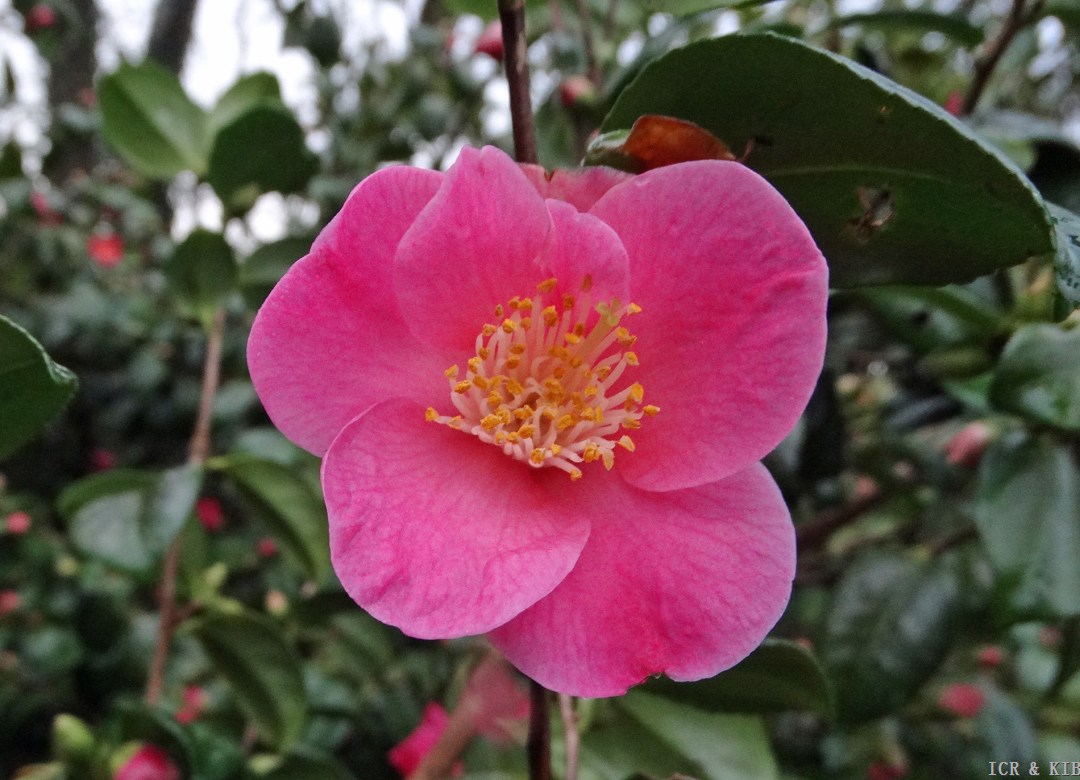 Chosen by wangzhonglang
Id:ICR-10127
Country:Japan
Year Published/Registered:1990
Cultivar Type:For Ornamental
AGM Type:
Scientific Name:Camellia 'Koto-no-kaori'
Species/Combination:C. lutchuensis hybrid
Chinese Name:古都之香
Japanese Name:古都の香
Meaning:Perfume of Ancient Capitol
» English Description
Chinka-en, Niigata, Mail Order Catalogue, 1990-1991, No.161, p.8: Aki-no-engei Mail Order Catalogue for Autumn; Kairō-en Ltd, Kawaguchi, Saitama Prefecture, 1995, p.29, colour pl.: Small, campanulate single of 6-7 petals. Red with tubular stamens; rich fragrance. A seedling of C.japonica Tōkai x C.lutchuensis. Named by Tokuji Ōoka in 1977, released by Kaoru Hagiya. From Niigata prefecture, Japan.
» Chinese Description
朱國棟、蔡燦玉,2011. 《台灣茶花族譜》,p.154.
Koto-no-kaori 古都の香(Perfume of Ancient Capitol)。(C. hybrid)山茶杂交种。1977,日本新潟县。C. japonica 'Toka'(东海)x C. lutchuensis (姬山茶花)。单瓣、杯形、浓桃红色、花瓣6〜7 枚、迷你、有香味、花期1〜2月、多花性、树性直立、浓密丛生。