Type Image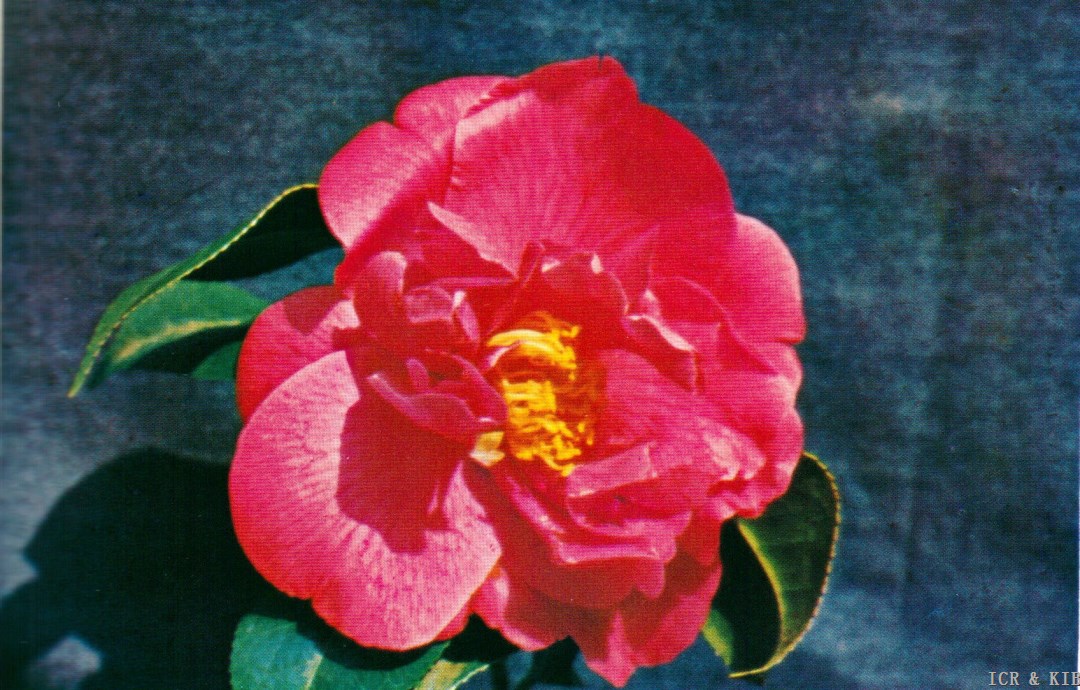 Chosen by wangzhonglang
Id:ICR-10206
Country:Japan
Year Published/Registered:1695
Cultivar Type:For Ornamental
AGM Type:
Scientific Name:Camellia japonica 'Kumasaka'
Species/Combination:C. japonica
Chinese Name:
Japanese Name:熊坂 くまさか
Meaning:Kumasaka (熊坂): a name of a hero in Kabuki drama, a great thief.
Synonym:
California Kumasaka Semmes Catalogue, 1949-1950, p.20. Synonym for Kumasaka.
Hana-tachi-bawa Exbury Gardens Ltd. Catalogue, 1962, p.1. A corruption of the Japanese name Hanatachibana, although, from the description, the cultivar is Kumasaka, the unvariegated form.
Hollyhock Center Lindo Nursery Price List, 1941-1942. Synonym for Kumasaka.
Hollyhock Lindo Nursery Price List,1940-1941. Synonym for Kumasaka.
Jean Keer Sharp, 1948, Camellias Illustrated, p.121. Orthographic error for 'Jeanne Kerr', synonym for Kumasaka.
12 show +
» English Description
Itō, Ihei, 1695, Kadan Chikinshō, vol.1: Large size, double, pink flower with red steaks. Corolla is wide and round in shape. Kasuya, Kamegorō, 1859, Tsubaki Irohanayose Irotsuki. For the modern cultivar of this name see colour photos: Fendig, 1949, American Camellia Catalogue, colour illustration. Tuyama, 1966, Camellia Cultivars of Japan, pl. 21; Tuyama, 1968, Camellias of Japan, pl.215, p.109. Encyclopedia of Camellias in Colour, vol.I, 1972, pl.197; Macoboy, 1981, The Colour Dictionary of Camellias, p.98. Seibundō Shinkōsha, 1979, Senchinshū, pp.47, 211. Leaves elliptic, broadly ellip­tic or narrowly ovate-elliptic, apices sharply acuminate, glossy, dark green, venation slightly impressed, margins serrate. Flowers variable, basically peony form occasionally semi-double and rose form double. Colour deep rose (Crimson 22/1), averaging 10.5 cm across x 4 cm deep; two rows of outer petals, broad and flat, widely emarginate, inner petals suddenly smaller and irregular, dividing stamen groups. Late flowering. Originated in Kantō, Japan. Synonyms: 'Kumasaka-beni', 'Benikumasaka', 'Lady Marion', 'Hollyhock', 'Jean Kerr', 'Sherbrook', 'Zada Headley', 'Lady Marian', 'Maiden'. Corruptions of the Japanese name: 'Kumosaka', 'Kumazaka', 'Kumsata'. Sports: Kumasaka White, Hanatachibana. Pseudonyms: 'Mariana Gaete', 'Benikarako'. Chinese synonym 'Xiongban'.
» Chinese Description
朱國棟、蔡燦玉,2011. 《台灣茶花族譜》,p.155. Kumasaka 熊坂(Character in a Kabuki Drama who was an infamous Robber)。(C. japonica)红山茶。1695,日本关东。半重瓣〜牡丹、桃红色、深色脉纹、散蕊~割状蕊、 大轮(10〜11 x 4cm)、花期3〜4月,树性直立,长势强。同种异名:Hollyhock、Hollyhock Center、 Jeanne Kerr、Kumasaka-beni (熊坂红)、Lady Marian、Lady Marion、Maiden、Sherbrooke、Zada Headley。突变种:Kumasaka White、Hanatachibana (花菊)。Kumasaka—杨绍溥,1978,台湾茶花,p.64, No.31. Kumasaka (库马莎)_新竹市茶花产销班目录,2002-2006, p.59, K25.