Type Image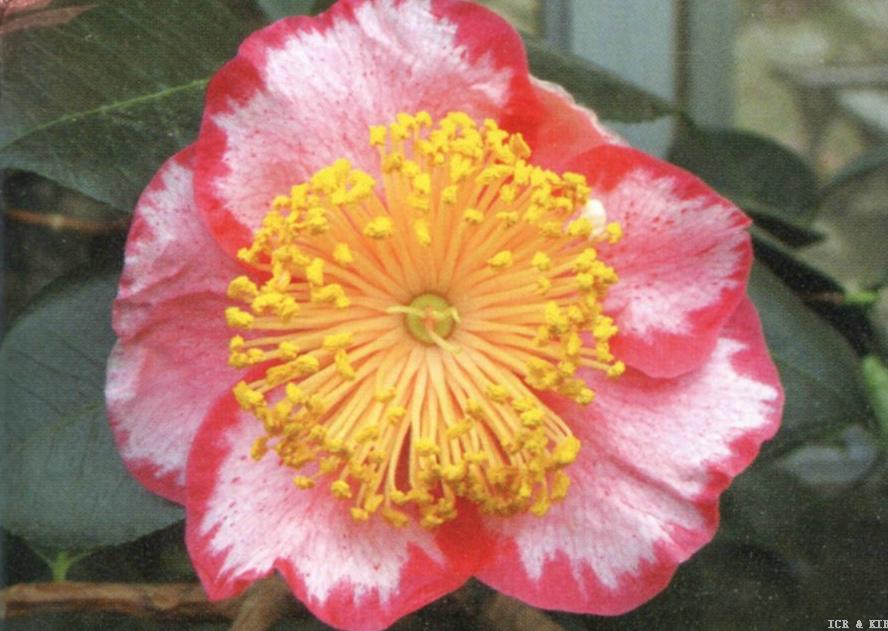 Chosen by wangzhonglang
Id:ICR-10325
Country:Japan
Year Published/Registered:1989
Cultivar Type:For Ornamental
AGM Type:
Scientific Name:Camellia 'Kyokkō-kan'
Species/Combination:Higo
Chinese Name:旭光冠
Japanese Name:旭光冠 きょっこうかん
Meaning:Daidem of Sun's Rays
» English Description
Higo Rokka, 1989, p.30: Large size, 11-12 cm across, rose­-pink ground, shading to red, with 6-8 petals, with a spreading burst of stamens like a diadem. Blooms mid-season. Originated in the Kumamoto Prefecture, Japan. A mutation of Ōkan, designated as a new Higo around 1985 by the Higo Camellia Society.
» Chinese Description
朱國棟、蔡燦玉,2011. 《台灣茶花族譜》,p.156.
Kyokkd-kan 旭光冠(Daidem of Sun's Rays)。(Higo)肥后茶。1985,日本肥后椿协会 。Okan (王冠)的突变种。单瓣、平开形、淡粉底、红色条纹、红色镶边、大轮(11〜12cm)、花瓣约6〜8枚、环状蕊、花期2〜3月、树性横张。