Type Image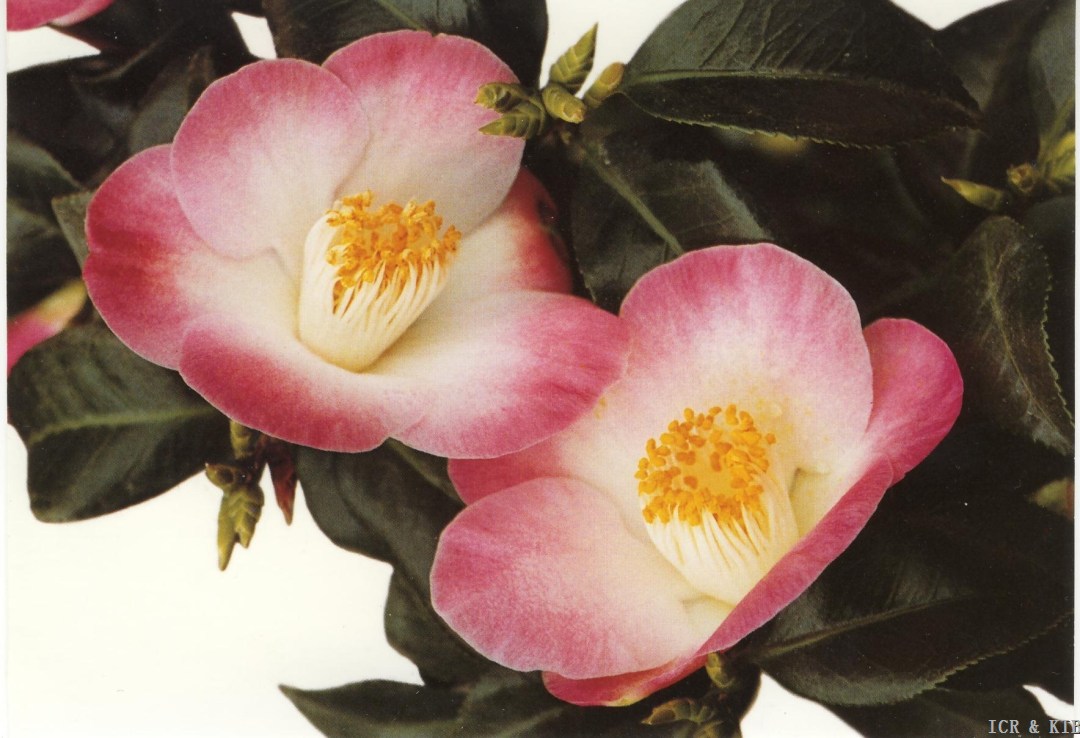 Chosen by Pat Short
Id:ICR-11065
Country:Germany
Year Published/Registered:2005
Cultivar Type:For Ornamental
AGM Type:
Scientific Name:Camellia 'Loki Schmidt'
Species/Combination:C. hybrid
Chinese Name:劳克
Japanese Name:
Meaning:
Synonym:
Laoke Gao, Jiyin, 2007, The Identification....Outstanding Camellias, p.414; Chinese synonym for the Germany C.hybrid Loki Schmidt.
» English Description
International Camellia Journal 2005, p.129 with colour photo; Reg. No. 57. A seedling of C.japonica 'Akebono' and C.pitardii. Originated by Peter Fischer, Wingst, Germany. First flowered 1990. An upright, bushy shrub of medium growth rate. Flowers mid-season. Blooms consist of 6 petals, white centre with a wide border of rose pink (RHS.CC. 55C) and golden stamens. Cup-shaped flowers, 7 cm diameter x 4 cm deep. Flowers fall whole. Considered a hardy garden plant in Germany. Chinese synonym 'Laoke'.
» Chinese Description
高继银、苏玉华、胡羡聪,2007. 《国内外茶花名种识别与欣赏》,第141页。德国Petter Fisher先生培育。花奶白色,花瓣边缘粉红色,单瓣型至半重瓣型,小型花,花瓣长圆,外翻,呈2轮松散排列,花心有较长的筒状黄色雄蕊,花丝白色,花朵稠密。叶片浓绿色,小椭圆形,光亮,植株紧凑,生长旺盛。花期中至晚。