Type Image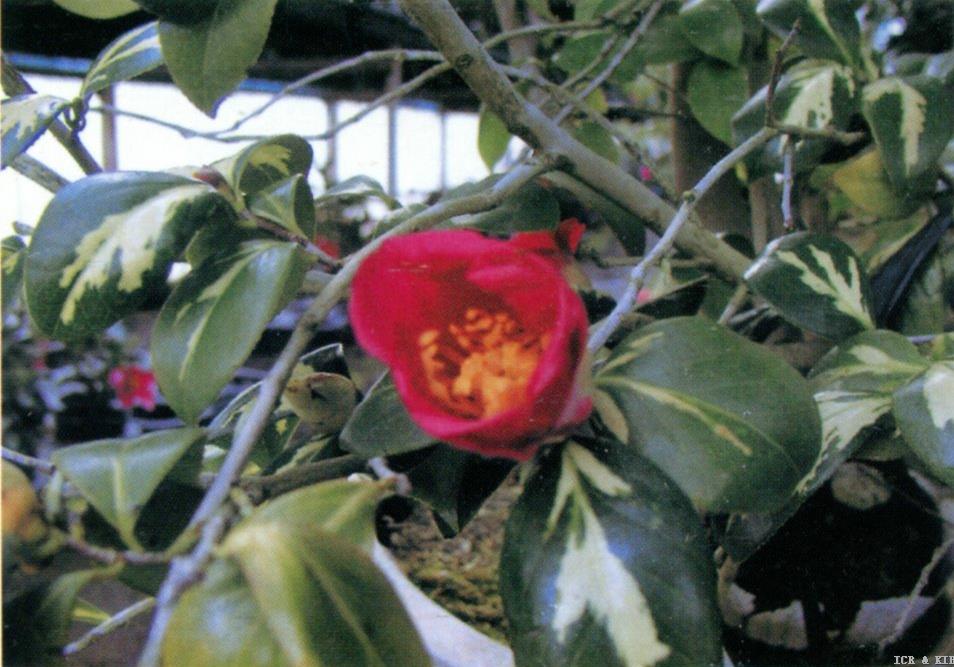 Chosen by Sueo Takano
Id:ICR-11601
Country:Japan
Year Published/Registered:1989
Cultivar Type:For Ornamental
AGM Type:
Scientific Name:Camellia rusticana 'Mangetsu (Nagao)'
Species/Combination:C. rusticana
Chinese Name:
Japanese Name:満月 まんげつ
Meaning:Full moon
Synonym:
Nishikiba-mangetsu Kurume Camellia, 1997, English translation, p.26. Synonym for Mangetsu (Niigata)'.
» English Description
Yokoyama & Kirino, 1989, Nihon no Chinka, p.172: Leaf ovate, golden variegated. Snow Camellia with single, red flowers. Late blooming. Originated in Niigata Prefecture, Japan. See colour photo: Seibundō Shinkōsha, 1979, Senchinshū, p.144 as 'Mangetsu'(Niigata). Nippon Tsubaki - Sasanqua Meikan, 1998, p.247 with colour photo; English translation p.173. Named and released by Jitarō Nagao in 1960s. Synonym 'Nishikiba-mangetsu'.