Type Image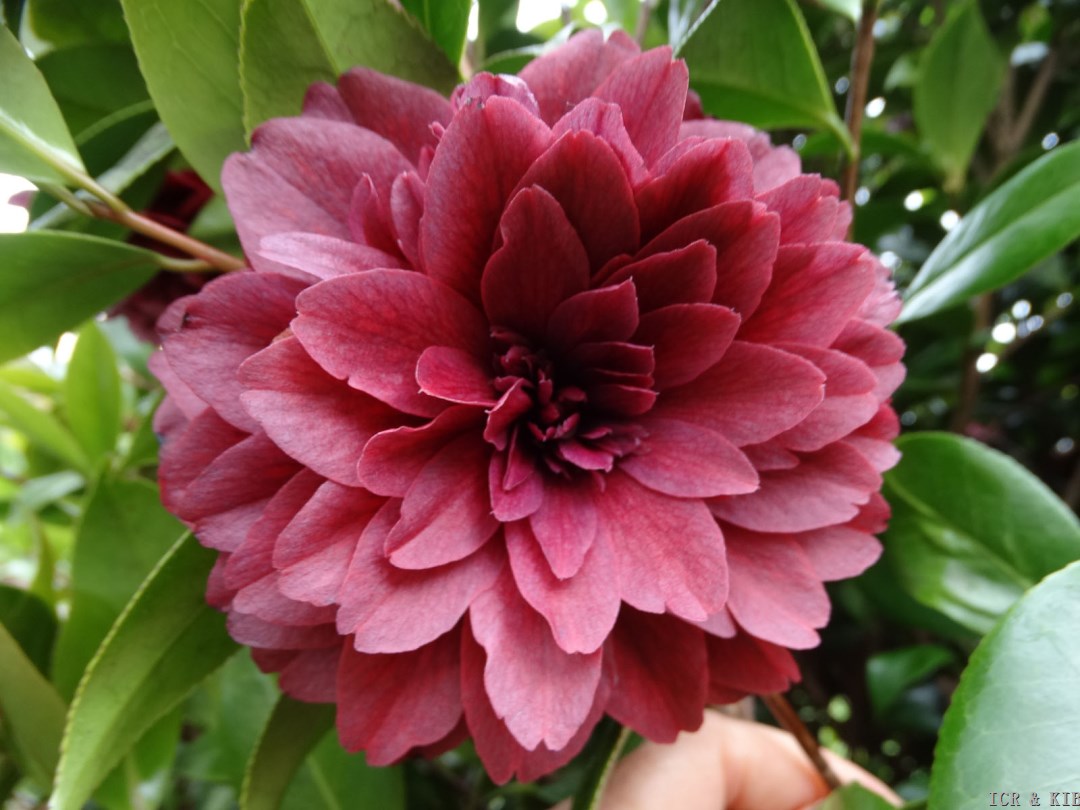 Chosen by Yves CHAPEL
Id:ICR-11618
Country:New Zealand
Year Published/Registered:2001
Cultivar Type:For Ornamental
AGM Type:
Scientific Name:Camellia japonica 'Manuroa Road'
Species/Combination:C. japonica
Chinese Name:海角乐园
Japanese Name:
Meaning:
Synonym:
海角乐园 茶花林目录,1992-2006, p.14/28, No.310.
» English Description
New Zealand Camellia Bulletin, March 2001, Issue No.138, vol.XXII, No.2, p.21, as 'Manuroa Rd'. Reg. No.423. Registered by N. Haydon, Takanini, New Zealand. A chance seedling of C.japonica Takanini, pollen parent unknown, which first flowered 1994. Flowers are formal double, 11 cm diameter x 4 cm deep, with 85-90 petals. The outer petals are imbricated as a formal double, the inner petals are much smaller, the outer petals are occasionally slightly lobed, and reminiscent of Mark Alan petals in shape. Flower colour is a deep blood red (RHS.CC.53C). The dense foliage is an attractive dark green, with leaves 10 cm long x 4.5 cm wide. The plant is upright, and of average growth rate. Flowers mid-season to late.
» Chinese Description
朱國棟、蔡燦玉,2011. 《台灣茶花族譜》,p.171. Manuroa Road 海角乐园(C. japonica)红山茶。2001,纽西兰 Papakura,N.Haydon 培育选出。完全形、暗红色、大轮、花期1〜3月、树性浓密、长势中等。花名:街道名(马奴洛阿路)。Manuroa Road (海角乐园)一茶花林目录,1992-2006, p.14/28, No.310.