Type Image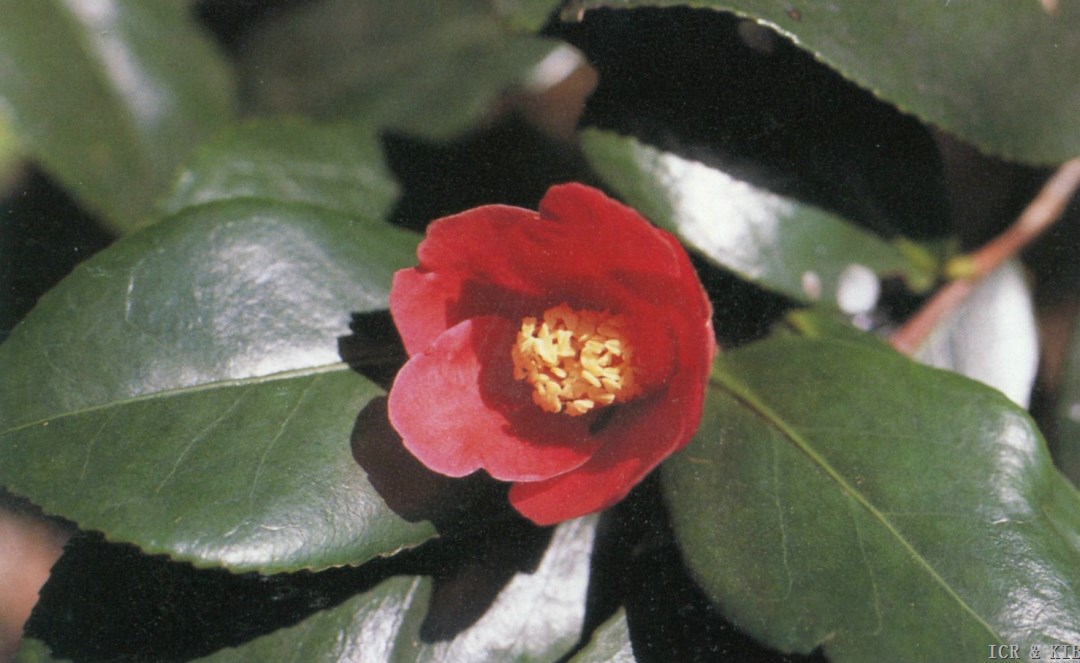 Chosen by Sueo Takano
Id:ICR-12463
Country:Japan
Year Published/Registered:1989
Cultivar Type:For Ornamental
AGM Type:
Scientific Name:Camellia 'Michinoku-wabishin'
Species/Combination:Wabisuke
Chinese Name:
Japanese Name:みちのく佗芯 みちのくわびしん
Meaning:Michinoku scraped stamens
Synonym:
Michinoku-momo-wabishin (See Note at end). (C.japonica), Nippon Tsubaki - Sasanqua Meikan, 1998, p.250 with colour photo; English translation p.175. Miniature, reddish-pink, small sake cup-shped single degenerated stamens. Note: The long name means 'Peach coloured camellia with abortive stamens from Michinoku' (the old name for Tōhuku Region including Aomori). Alternative name for Michinoku-wabishin.
» English Description
Yokoyama & Kirino, 1989, Nihon no Chinka, p.159, colour photo and description: Small size, red, single of 5 rounded petals, opening wide cup-shaped, with a central, infertile stamen column. Leaves broad-ovate, shin­ing mid-green, apices acute, margins serrate. Blooms early to mid-season. Originated in Natsu­domari Peninsular, Aomori Prefecture, Japan. Tōhoku is the north-eastem part of Japan and its ancient name is Michinoku. Selected from wild japonicas at the northern limits of spontaneous generation. Named by Shūhō Kirino in 1983, released by Takeo Ogawa in 1986. Note; Kurume Camellia, 1997, English translation, p.39 lists 2 cultivars under this name with the additions (A) and (B). Flower descriptions are the same, flowering season differs.