Type Image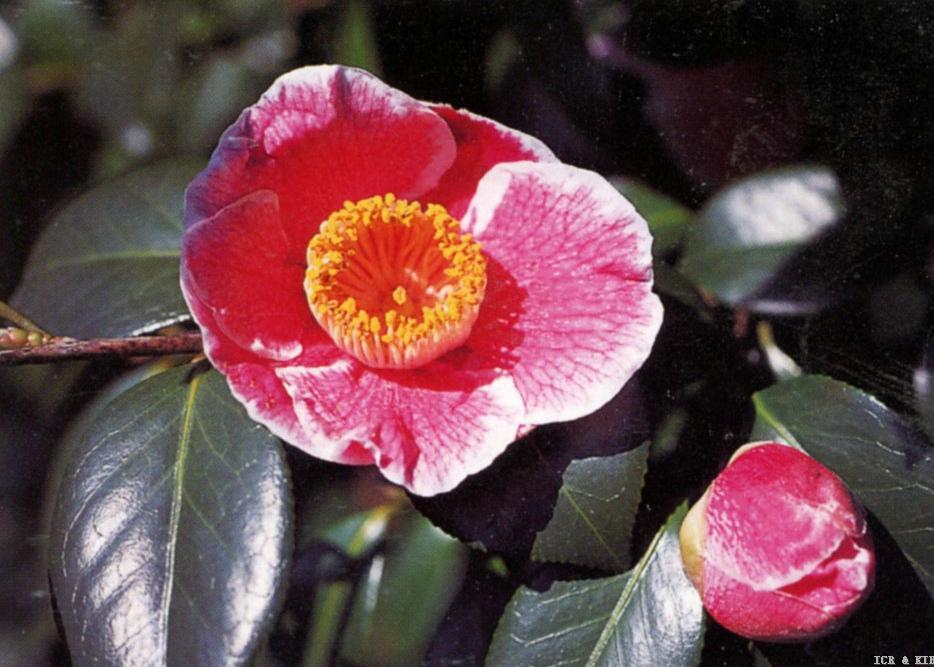 Chosen by Sueo Takano
Id:ICR-12513
Country:Japan
Year Published/Registered:1957
Cultivar Type:For Ornamental
AGM Type:
Scientific Name:Camellia japonica 'Mikasa-no-tsuki'
Species/Combination:C. japonica
Chinese Name:
Japanese Name:三笠の月 みかさのつき
Meaning:Mikasa moon
Synonym:
Mikasa No Sukei Hazlewood & Jessep, 1972, Checklist - Camellia Cultivars from Nursery Catalogues, p.157. Corruption of the Japanese name Mikasa-no-tsuki.
» English Description
Tateyama Nursery Catalogue, 1957: Deep pink, campanulate single, five petals, veined deeper pink and clear white edges. Large, compact stamen cylinder. Leaves mid-green, lanceolate-elliptic, apex acute, recurved, margins finely serrulate. For colour photos see: Satō, 1975, Chūbu no Tsubaki, p.45. Encyclopedia of Camellias in Colour, vol.I, 1972, pl.146. Seibundō Shinkōsha, 1979, Senchinshū, p.144. Yokoyama & Kirino, 1989, Nihon no Chinka, p.270. Corrupted name: 'Mikasa No Sukei'. Originated in Chūbu area, Japan. A sport of Tafuku-benten. Appeared in Owari-no-banzuke, the List of Owari Camellias in 1941.