Type Image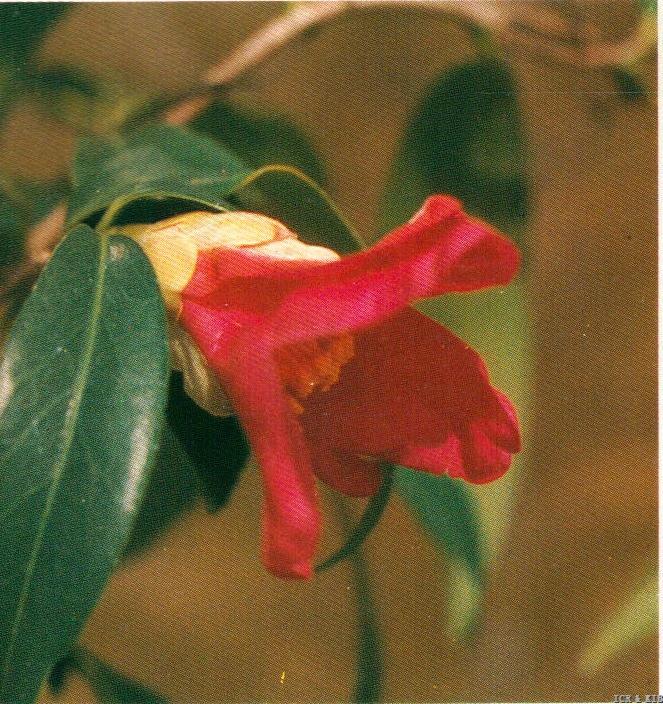 Chosen by wangzhonglang
Id:ICR-12519
Country:Japan
Year Published/Registered:1975
Cultivar Type:For Ornamental
AGM Type:
Scientific Name:Camellia japonica 'Mikawa-yuriba'
Species/Combination:C. japonica
Chinese Name:三河百合叶
Japanese Name:三河百合葉 みかわゆりば
Meaning:Mikawa Lily Leaved
» English Description
Yokoyama, 1975, Gendai Tsubaki Meikan, p.218: Deep red, trumpet shaped single of irregular petals, small. Short, compact stamen cluster. Leaves green, linear, very long and narrow similar to Yuriba. For colour photos see: Satō, 1975, Chūbu no Tsubaki, p.111; Encyclopedia of Camellias in Colour, vol.II, 1978, pl.278, p.121; Seibundō Shinkōsha, 1979, Senchinshū, p.145. Originated in Chūbu area, Japan. The original tree was in Mitsugi-chō, Aichi Prefecture. Discovered by Suzuki, named by Noboru Inagaki.
» Chinese Description
朱國棟、蔡燦玉,2011. 《台灣茶花族譜》,p.184.
Mikawa-yuriba 三河百合叶(Mikawa Lily Leaved) 。(C.japonica)红山茶。1975,日本爱知县 (Aichi)。单瓣、喇叭形、深红色、不规则瓣、小轮、绿色叶片、线性、长且狭窄、酷似Yuriba(百合叶),树性直立、垂枝性。突变种:Kujaku (孔雀)。