Type Image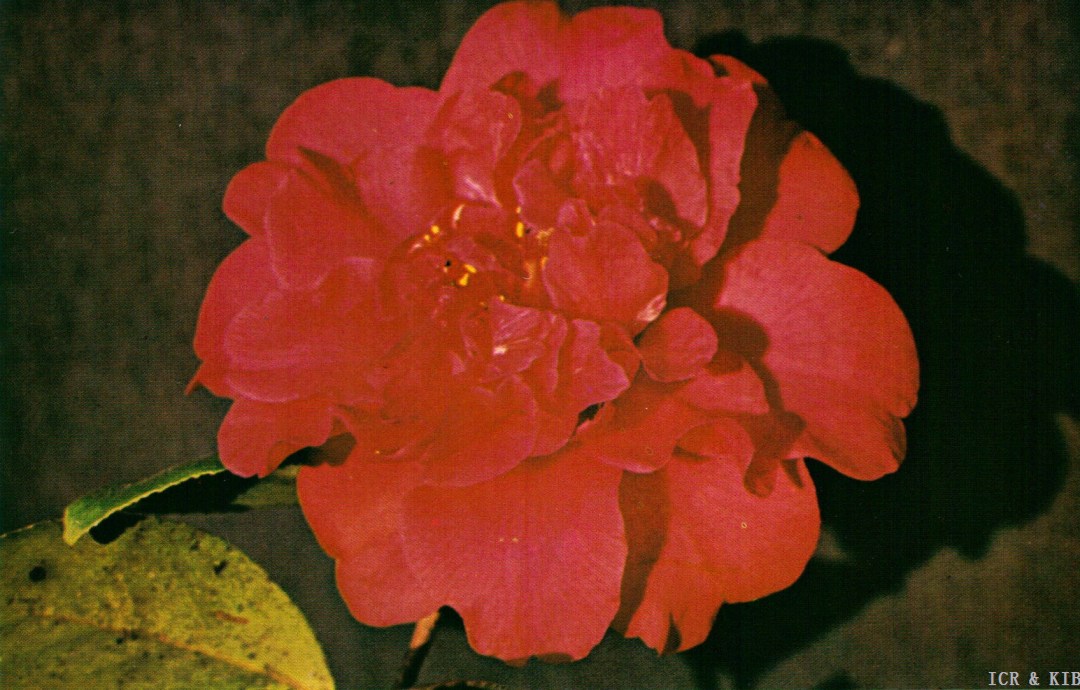 Chosen by wangzhonglang
Id:ICR-12963
Country:Japan
Year Published/Registered:1968
Cultivar Type:For Ornamental
AGM Type:
Scientific Name:Camellia rusticana 'Momoyama'
Species/Combination:C. rusticana
Chinese Name:
Japanese Name:桃山 ももやま
Meaning:Momo-yama (桃山)the place of collection. Momo (桃) peach ; yama (山)mountain.
Synonym:
Kansai-hō-ō-nishiki Hakoda, JCS., 1987, Tsubaki, No.26, p.45. Synonym for Momoyama.
» English Description
Tuyama, 1968, Camellias of Japan, pl.243, p.123, description, p.164: Leaves, broadly oblanceolate-elliptic, shortly acuminate, cuneate base, impressed vena­tion, crenate margins, 7.3-8.4 cm long x 3.5-4.5 cm wide; petioles, 9 mm long, hairy. Flowers, peony type, deep red. (Currant Red 821/3). Petals 16-40, diminishing in size to the centre; outer petals, wavy and emarginate; inner much wavy and irregular, 9-39 petaloids. Flowers mid-sea­son to late. Originated at Momoyama, Fushimi-ku, Kyōto-shi, Japan.