Type Image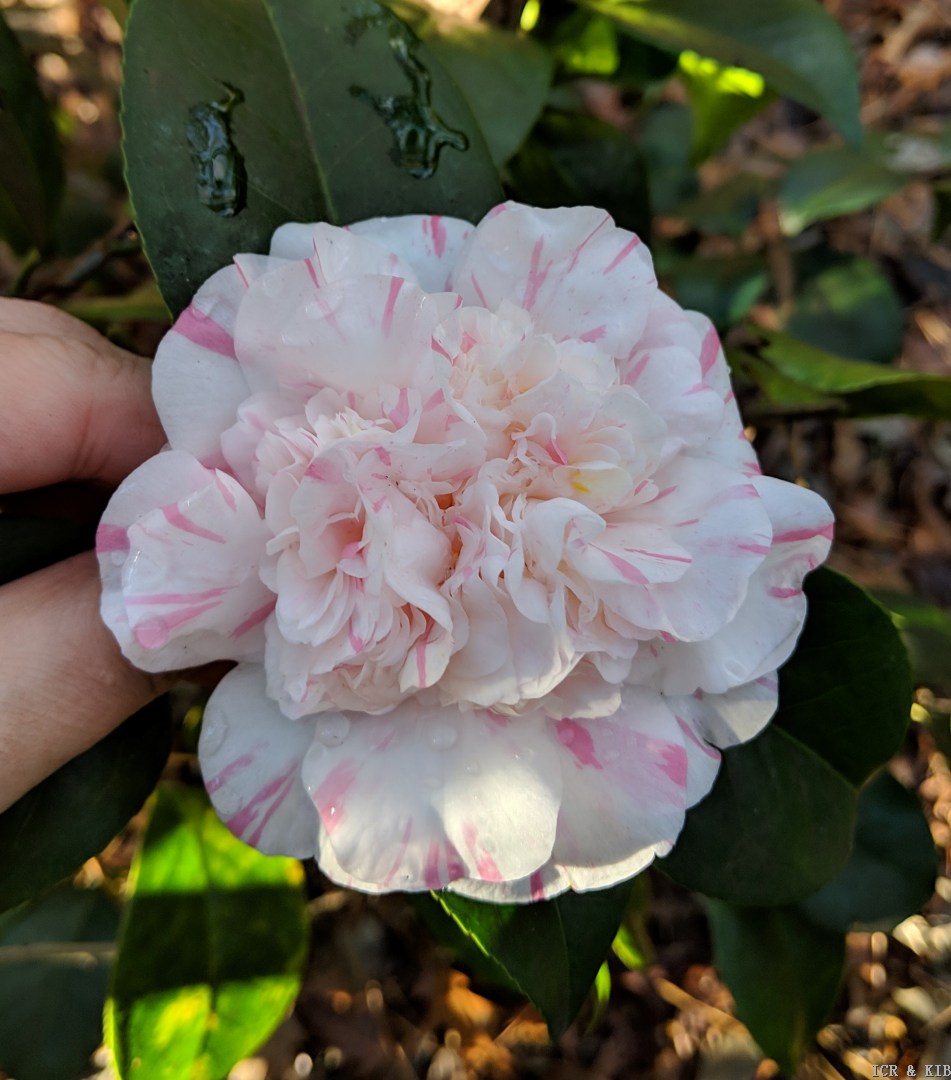 Chosen by wangzhonglang
Id:ICR-13203
Country:United States
Year Published/Registered:1961
Cultivar Type:For Ornamental
AGM Type:
Scientific Name:Camellia japonica 'Mrs Jimmy Davis'
Species/Combination:C. japonica
Chinese Name:
Japanese Name:
Meaning:
Synonym:
Jimi Furen Shao, Taichong, 1992, The Observations from the Camellia World, p.79, No.382. Chinese synonym for the USA C.japonica Mrs Jimmy Davis.
» English Description
American Camellia Yearbook, 1961, p.228, Reg. No.542: An 8 year old chance seedling of Hakurakuten, that first bloomed 1962. The dark green leaves average, 12.5 cm. x 5.5 cm, elliptic, with shallow, broad, almost smooth serrations. Plant growth is vigorous, upright and open. The anemone form flower is 12.5 cm across x 5.5 cm deep with white to very pale pink background with stripes and flecks of pink. The flower has 9-12, notched petals and 120-130 petaloids and yellow stamens interspersed with 3-5 groups of petaloids. Slightly fra­grant. Blooms early to mid-season. Sports: Mrs Jimmy Davis Pink, Mrs Jimmy Davis Pink Variegated. Chinese synonym: 'Jimi Furen'.