Type Image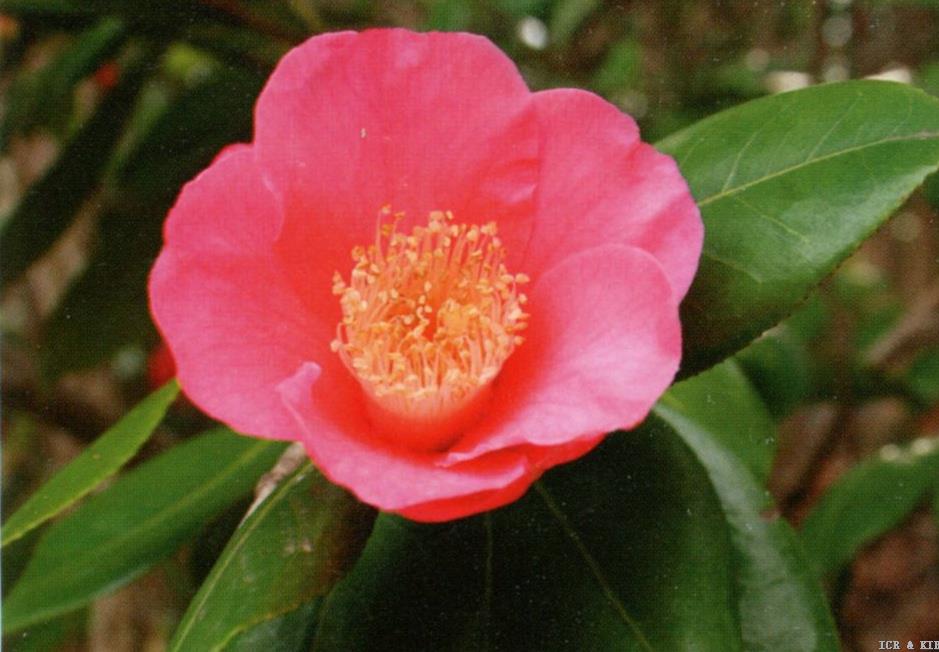 Chosen by wangzhonglang
Id:ICR-13341
Country:Japan
Year Published/Registered:1972
Cultivar Type:For Ornamental
AGM Type:
Scientific Name:Camellia japonica 'Mure-hinohakama'
Species/Combination:C. japonica
Chinese Name:
Japanese Name:牟礼緋の榜 むれひのはかま
Meaning:Mure's "Hi-no-hakama"
» English Description
Encyclopedia of Camellias in Colour, vol.I, 1972, 367; and vol.II, 1978, pl.270, p.119, description, p.238: Red, single flower, about 10 cm across, opening cup-shaped with crinkled petals and a central stamen cluster of irregular lengths, with golden anthers. Leaves resemble 'Sodekakushi' (Gauntlettii) as it is thought to be a seedling of this cultivar. Used for the tea ceremony in Japan. Originated in Mure Town, Kagawa Prefecture, Japan. See: Seibundō Shinkōsha, 1979, Senchinshū, p.149, colour photo. Named by the chief priest of Kasuga Shrine, released by Saneichi Koyama in 1972.