Type Image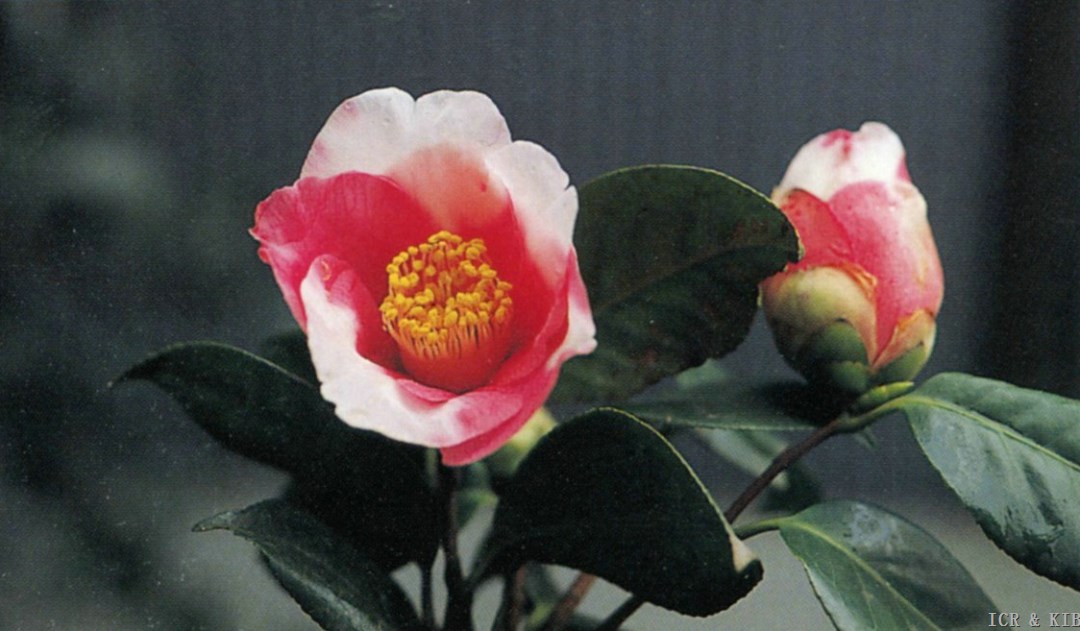 Chosen by wangzhonglang
Id:ICR-13415
Country:Japan
Year Published/Registered:1962
Cultivar Type:For Ornamental
AGM Type:
Scientific Name:Camellia japonica 'Myōjō (Chūbu)'
Species/Combination:C. japonica
Chinese Name:
Japanese Name:明星(中部) みょうじょう(ちゅうぶ)
Meaning:
Synonym:
Chūbu-myōjō Yokoyama & Kirino, 1989, Nihon 1989, Nihon no Chinka, p.242: White moires on red ground, single, tubular form, medium size. A seedling of Iwane-shibori. Originated in the Chūbu district, Japan.
» English Description
Satō, 1962, Chinen, and 1975, Chūbu no Tsubaki, p.52 with colour photo: Small single, red with clear white patches, compact, central column of stamens, slightly spreading at top, anthers old gold. Leaves dark green, ovate to broad-ovate, blunt-acute, serrulate. Originated in Japan by Satō from the cross Benimyōrenji x Iwane-shibori. Named and released by Minoru Satō in 1962.