Type Image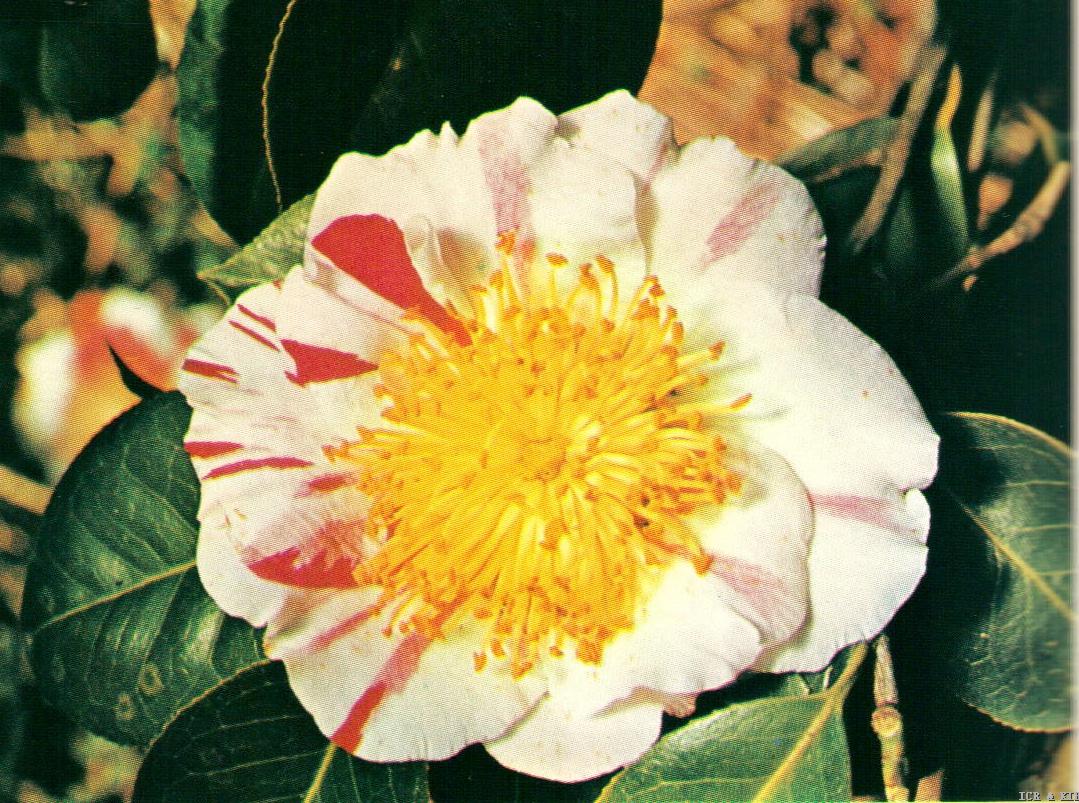 Chosen by wangzhonglang
Id:ICR-13812
Country:Japan
Year Published/Registered:1971
Cultivar Type:For Ornamental
AGM Type:
Scientific Name:Camellia 'Nioi-fubuki'
Species/Combination:Higo
Chinese Name:勾吹雪
Japanese Name:匂吹雪 においふぶき
Meaning:Fragrant Snow Storm
Synonym:
Gouchuixue Gao, Jiyin, 2007, The Identification....Outstanding Camellias, p.408; Chinese synonym for the Japan Higo Nioi-fubuki.
Higo-Nioi-Fubuki Forrest, 1985, Trees and Shrubs Cultivated in Ireland. Synonym for Nioi-fubuki.
Nioi-Fibuki Mount Congreve Wholesale Nursery Catalogue, 1991-1992, p.12. Corruption of the Japanese name Nioi-fubuki.
Scented Storm Macoboy, 1981, The Colour Dictionary of Camellias, p.194. Synonym for Nioi­fubuki.
Xiangniao Shao, Taichong, 1992, The Observations from the Camellia World, p.62. Chinese synonym for the Japanese C.japonica Nioi-fubuki.
1 show +
» English Description
Andoh, 1971, Tsubaki, Meika no Shōkai to Saibai, pl.166, p.57, description, p.212; JCS., ed., 1972, Encyclopedia of Camellias in Colour, vol.I, p.343, pl.348: Large, single Higo, light pink fading to white with a few crimson streaks, various colours appear on flowers; large, spreading, stamen cluster; sometimes a petaloid centre. Vig­orous, upright growth. Midseason blooming. Fragrant. See colour photos: p.108, Seibundō Shinkōsha, 1979, Senchinshū and p.285, Yokoyama & Kirino, 1989, Nihon no Chinka. Originated in Kumamoto Prefecture, Japan. Originated by Tsugio Ōta, named by Chōka Adachi in 1968. Sport: Tama-ikari. Chinese synonym 'Gouchuixue'.
» Chinese Description
匂吹雪,においふぶき,'Nioi-fubuki'(Higo),陈丽惠2013年《山茶花谱台湾情》第162页,【花】:白有红縱條紋斑、梅蕊、單瓣、中輪、早~中生。【葉】長橢圓、中型。立性。太田次雄作出、1968年安達潮花命名。
朱國棟、蔡燦玉,2011. 《台灣茶花族譜》,p.197. Nioi-fubuki勾吹雪(Fragrant Snow Storm)。(Higo)肥后茶。1968,日本熊本县,太田次雄作出,安达潮花命名发表。单瓣、平开碟型、淡粉~白、少量深红条、大轮、花期1~2月、芳香、树性直立。突变种:Tama-ikari (珠锚)。
勾吹雪一杨绍溥,1978,台湾茶花,p.84. No.10.