Type Image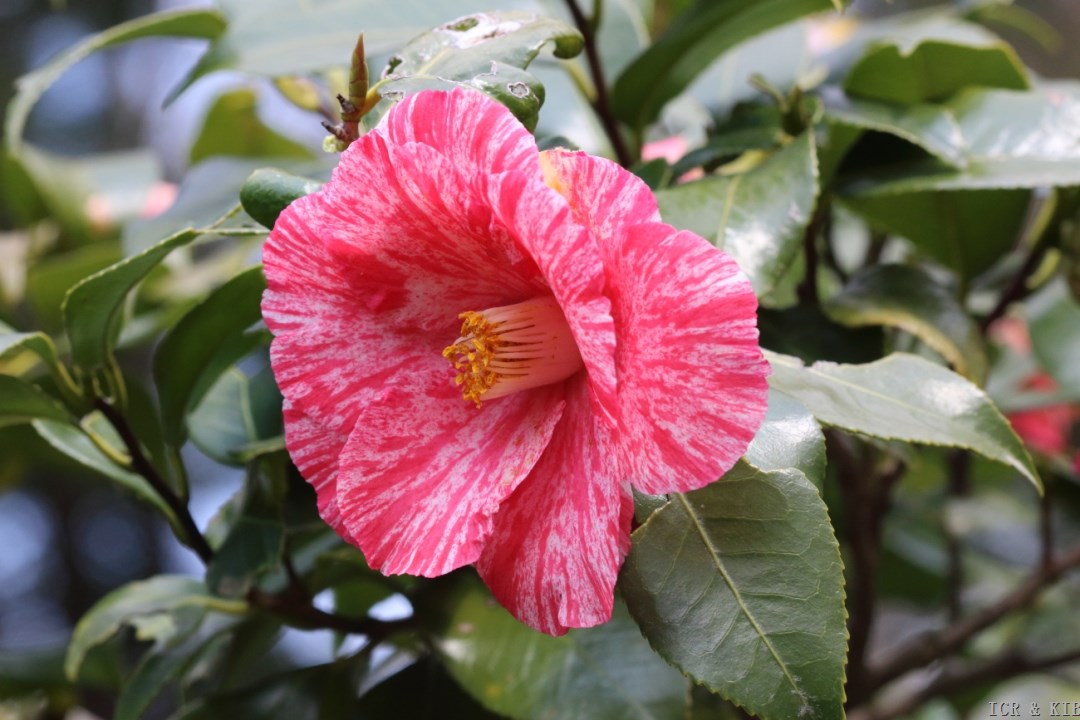 Chosen by wangzhonglang
Id:ICR-18314
Country:Japan
Year Published/Registered:1841
Cultivar Type:For Ornamental
AGM Type:
Scientific Name:Camellia japonica 'Sōshi-arai'
Species/Combination:C. japonica
Chinese Name:
Japanese Name:草紙洗 そうしあらい
Meaning:Wash rough straw paper
Synonym:
Kusakami Williams & Thompson, 1950, American Camellia Yearbook, p.41.Different reading for "Sōshi", synonym for Sōshi-arai.
Sohshiarai Different reading for Sōshi-arai.
Sōshi Williams and Thompson, 1950, American Camellia Yearbook, p.41 as 'Zo-shi'. Synonym for Sōshi-arai.
Sōshi-awase Watanabe, 1970, Kyōto Engei Kurabu, Tsubaki Tokushū, No,10, p.163. Synonym for Sōshi-arai.
Sōshisen Sakata, T. & Co. Catalogue, 1938: Misstranslation of Sōshi-arai.
1 show +
» English Description
Yashiro, 1841, Kokon Yōrankō; Kasuya, Kamegorō, 1859, Tsubaki Irohanayose Irotsuki: See: JCS., 1969, Tsubaki, No.7, p.27: Very large size, double with 3-4 rows of petals, white ground with red spots. Itō, Ko'emon, 1879, Chinkashū: Double. Light pink, blotched and spotted reddish pink, large. Originated in Japan. Tuyama, 1968, Camellias of Japan, pl.355, p.180, description, p.195: Leaves narrowly ovate-elliptic, acuminate at the apex, remotely crenate-serrulate at the margin; Petioles glabrous. Flowers double, vase-shaped, heavily striped with deep red (Cardinal red 822/3) lines and dots. Petals tend to fall after flow­ering. Late flowering. Variegation of colour appears in the big, old trees of Sōshi-arai. Origi­nated in Kantō area, Japan. 'Sōshi' = booklet; 'arai' = washing out a stain. The name Sōshi-arai is an abbreviation of Sōshi-arai-komachi, the title of a Yōkyoku drama. Synonyms: 'Sōshi-awase', 'Zozhi'. For colour photos & descriptions: Tuyama, 1966, Camellia Cultivars of Japan, pl.10, p.24; Encyclopedia of Camellias in Colour, vol.I, 1972, pl.305 & p.336; Katei Gahō, ed., 1984, Chabana Koyomi, vol.1, Tsubaki, p.62. Seibundō Shinkōsha, 1980, Senchinshū, pp.84, 226. Yokoyama & Kirono, 1989, Nihon no Chinka, p.346 as 'Sōshiarai'. Different reading: 'Sohshiarai', 'Soushi-arai', 'Sōshi Arai'. Resembles Nukifude, Ezo-nishiki. Chinese synonym 'Caozhixi'.