Type Image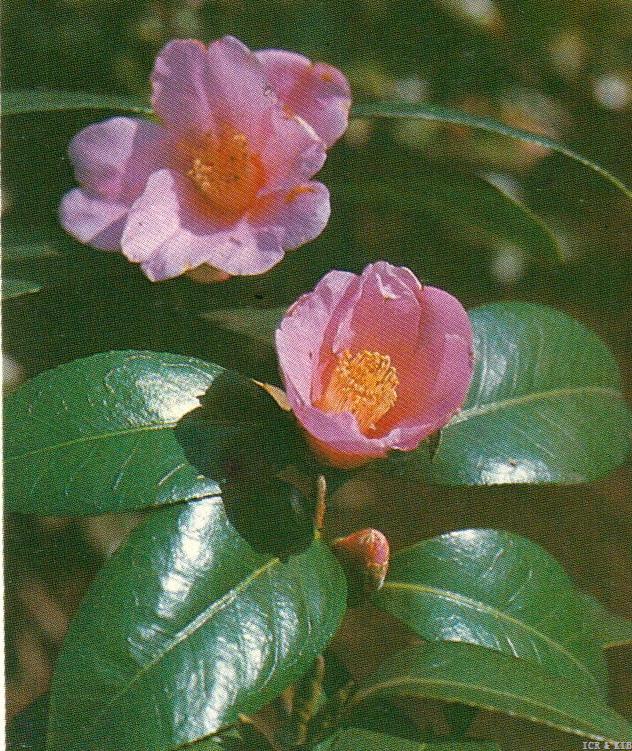 Chosen by wangzhonglang
Id:ICR-16724
Country:Japan
Year Published/Registered:1976
Cultivar Type:For Ornamental
AGM Type:
Scientific Name:Camellia 'Sagami-wabisuke'
Species/Combination:Wabisuke
Chinese Name:
Japanese Name:相模佗助 さがみわびすけ
Meaning:Sagami's "Wabisuke"
» English Description
Seibundō Shinkōsha, 1976, Garden Life, Apr. p.36; Seibundō Shinkōsha, 1980, Senchinshū, p.61, colour photo, p.217, description: Small fuch­sine pink, single, 6-7 petals, notched and channelled. Leaves shiny green, elliptic, acute apex, recurved, serrate. A natural seedling of Tarōkaja from a prvate family in Ebina City. Synonyms: 'Moza'emon-wabisuke', 'Shigezaemon-wabisuke'. See p.135, Yokoyama & Kirino, 1989, Nihon no Chinka, colour photo. For botanical drawings, colour photos and description see Kyōto Engei Kurabu, 1982, Tsubaki Tokushū, No.11. Originated in the Kantō area, Japan.