Type Image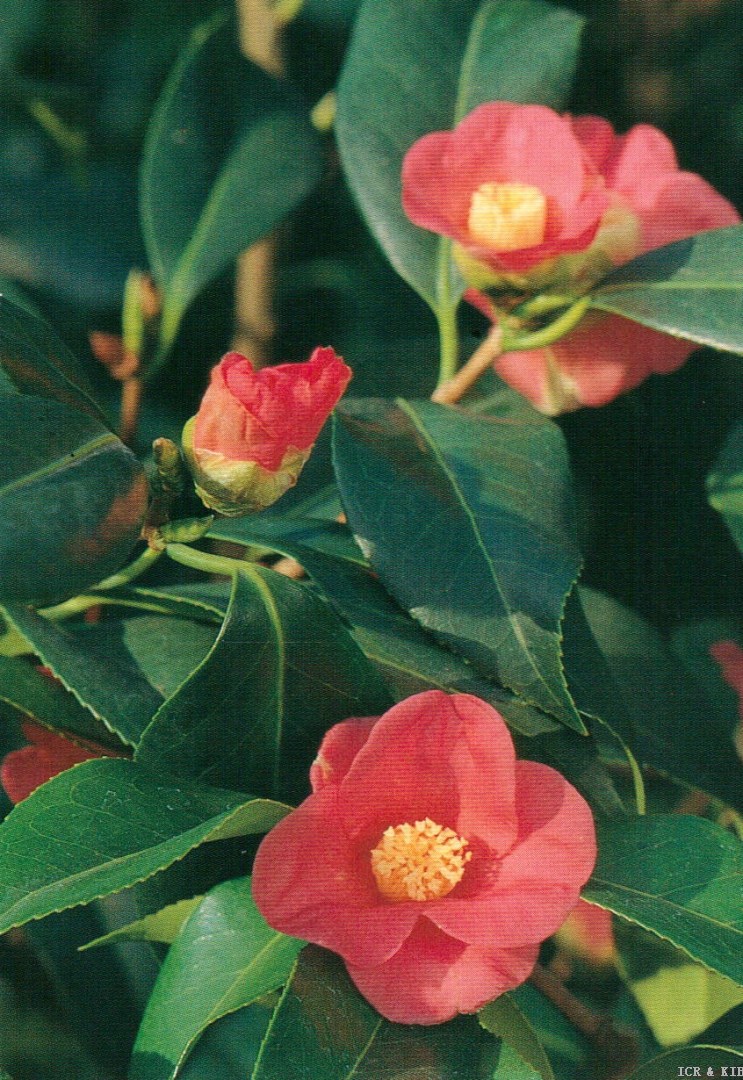 Chosen by Sueo Takano
Id:ICR-16781
Country:Japan
Year Published/Registered:1989
Cultivar Type:For Ornamental
AGM Type:
Scientific Name:Camellia 'Sakae-wabisuke'
Species/Combination:Wabisuke
Chinese Name:
Japanese Name:栄佗助 さかえわびすけ
Meaning:Glowly "Wabisuke"
» English Description
Yokoyama & Kirino, 1989, Nihon no Chinka, p.160, colour photo and description: Small size, red, wide campanulate single with 5 rounded, overlapping petals and a centre of infertile stamens. Leaves dark green, elliptic, apices long-acuminate, recurved, margins serrate, some undulate. Blooms mid-season. Originated in Izu Ōshima, Japan. A natural seedling of Funatsu. Originated and released by Takeo Ogawa in 1979.