Type Image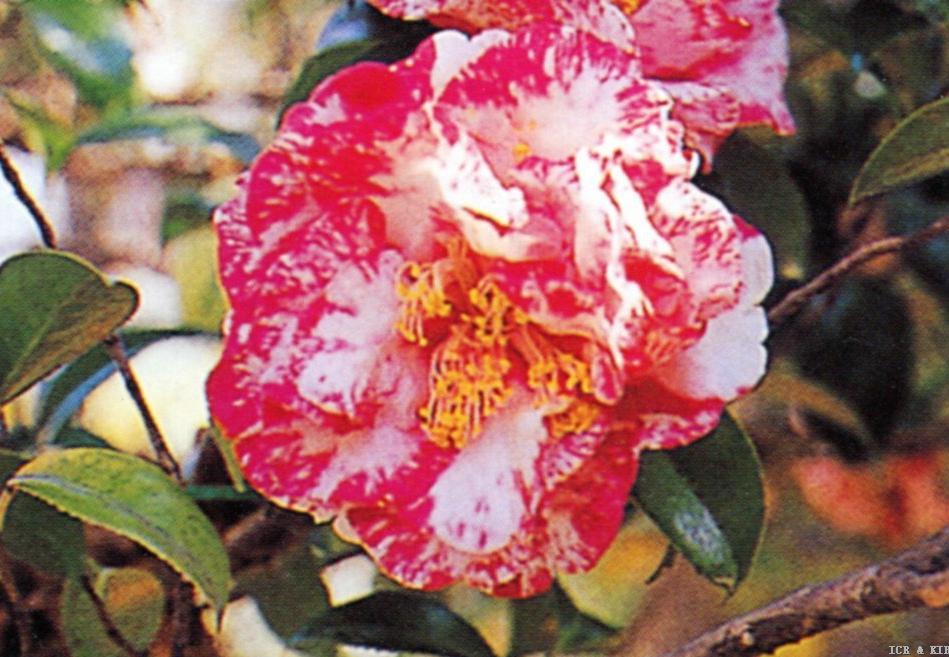 Chosen by wangzhonglang
Id:ICR-17075
Country:Japan
Year Published/Registered:1979
Cultivar Type:For Ornamental
AGM Type:
Scientific Name:Camellia japonica 'Satsuma-nishiki'
Species/Combination:C. japonica
Chinese Name:
Japanese Name:薩摩錦 さつまにしき
Meaning:Satsuma brocade
Synonym:
Satsuma-ogojo Seibundō Shinkōsha, Senchinshū, 1979, p.18. Synonym for Sat­suma-nishiki.
» English Description
Seibundō Shinkōsha, 1980, Senchinshū, p.63, colour photo, p.218, description: Large size. open peony form, red with white spots and marbling; stamens in 5 fascicles. Leaves broad-lanceolate, apex acuminate, deep green, margins serrulate. Produces divers sports. Originated in Kagoshima, Japan. Named by the Biological Hobbyists' Club of Kagoshima in 1973.