Type Image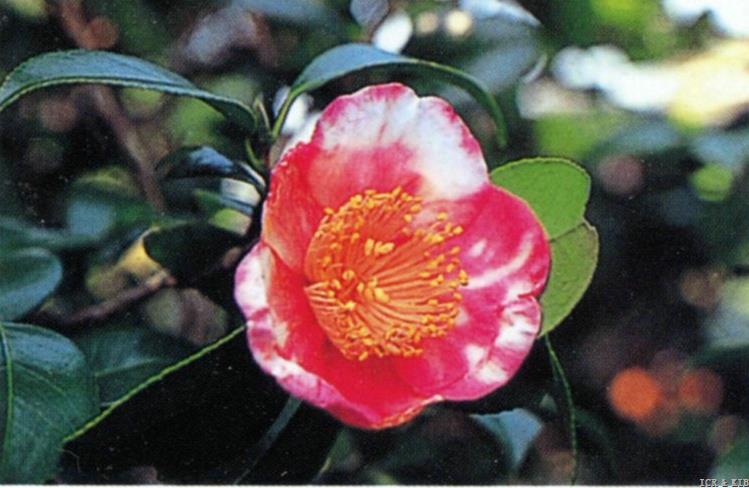 Chosen by wangzhonglang
Id:ICR-17471
Country:Japan
Year Published/Registered:1963
Cultivar Type:For Ornamental
AGM Type:
Scientific Name:Camellia rusticana 'Shibori-myōrenji'
Species/Combination:C. rusticana
Chinese Name:
Japanese Name:絞妙蓮寺 しぼりみようれんじ
Meaning:Variegated "Myōrenji"
» English Description
Katayama, 1963, Juraku-en Catalogue; Tuyama, 1966, Camellia Cultivars of Japan, p.184; Seibundō Shinkōsha, 1979, Senchinshū, pp.220, 69: Leaves broad-elliptic, dark green, shortly acuminate at apex, manifestly crenate; petioles hairy. Flowers single, widely cupshaped, red (Spinel red 0023), delicately blotched white. Flowers mid-season to late. Propagated by Katayama, Juraku-en, Kibe-machi, Hyōgo Prefecture, Japan. Originated in the Chūbu area, Japan. See: Tuyama, 1968, Camellias of Japan, pl.285, p.144; Encyclopedia of Camellias in Colour, vol.I, 1972, pl.106 & p.307; A sport of Beni­-myōrenji.