Type Image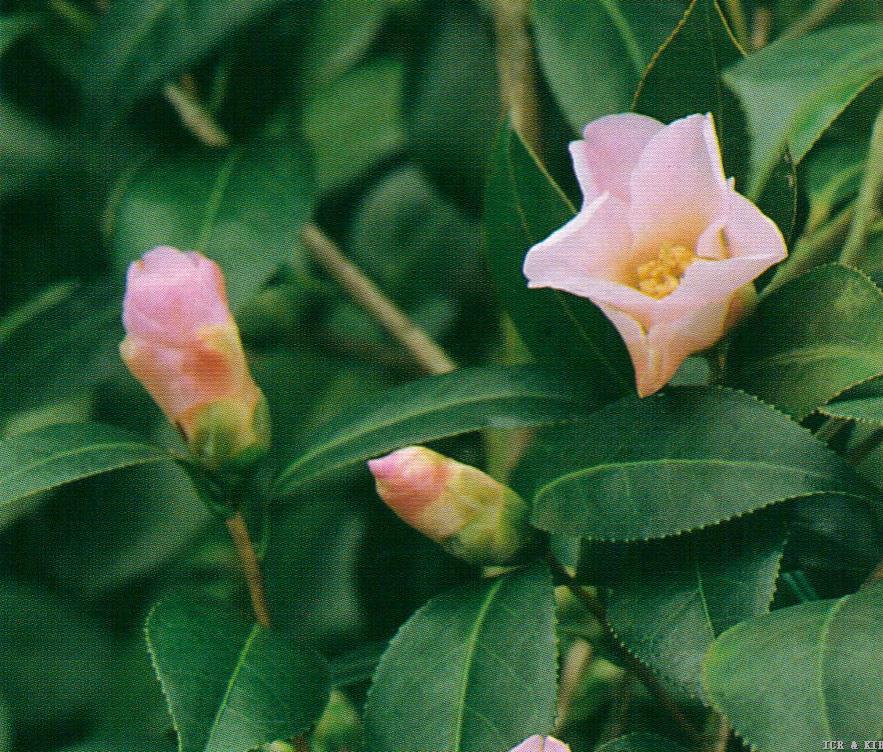 Chosen by wangzhonglang
Id:ICR-18670
Country:Japan
Year Published/Registered:1879
Cultivar Type:For Ornamental
AGM Type:
Scientific Name:Camellia 'Sukiya'
Species/Combination:Wabisuke
Chinese Name:数寄屋
Japanese Name:数寄屋 すきゃ
Meaning:Tea House
Synonym:
Sakiya Little Princess ACS 1992, The Camellia Journal, vol.47, No.4, p.21. Orthographic error for for Sukiya.
Saotome McIlhenny Catalogue, 1941. Synonym for Sukiya.
Sukiya-wabisuke Miyazawa, 1955, Tsubaki no Samazama Shinkaki, No.5, p.10. Encyclopedia of Camellias in Colour, vol.I, 1972, p.361; Tuyama, 1966, Camellia Cultivars of Japan, p.392. local name in the Kansai area for Sukiya.
Tea House Camellias, Y.C. Shen, 2009, p.218 with colour photo; Synonym for Sukiya.
» English Description
Itō, Ko'emon, 1879, Chinkashū: Pale pink, single, small size, blooms early. Tuyama, 1968, Camellias of Japan, pl.396, p.201, description, p.207: Leaves lanceolate­elliptic to broadly lanceolate, apex acuminate, margins minutely serrulate; leaves resemble Tarōkaja; slow, open growth, Flower single, pale pink, (Neyron rose 623/1 to /3) tinged with rose in part on the outer side, half opened, petals channelled, stamens short, anthers dull yel­low without pollen, style long. Blooms early to mid-season. Originated in Kantō area, Japan. 'Sukiya' is a small room for the tea ceremony. For botanical drawings, colour photo and description see: pp.29, 30, 32, Kyōto Engei Kurabu, 1982, Tsubaki Tokushū, No.11. See colour photos & descriptions: Tuyama, 1966, Camellia Cultivars of Japan, p.392; pl.396, Andoh, 1971, Tsubaki, Meika no Shōkai to Saibai, p.27 and pl.461, p.361; Encyclopedia of Camellias in Colour, 1972, vol.I, pp.187, 361; Seibundō Shinkōsha, 1980, Senchinshū, pp.80, 224; Colour photo, p.84, Yokoyama. & Kirino, 1989, Nihon no Chinka. Synonyms: 'Sukiya-wabisuke', 'Momoiro-­wabisuke'. Adachi, 1960, Camellia. Its Appreciation and Artistic Arrangement, p.85 gives Sukiya as a synonym for 'Uraku', however the true 'Uraku' is a different cultivar with the prior name of Tarōkaja.