Type Image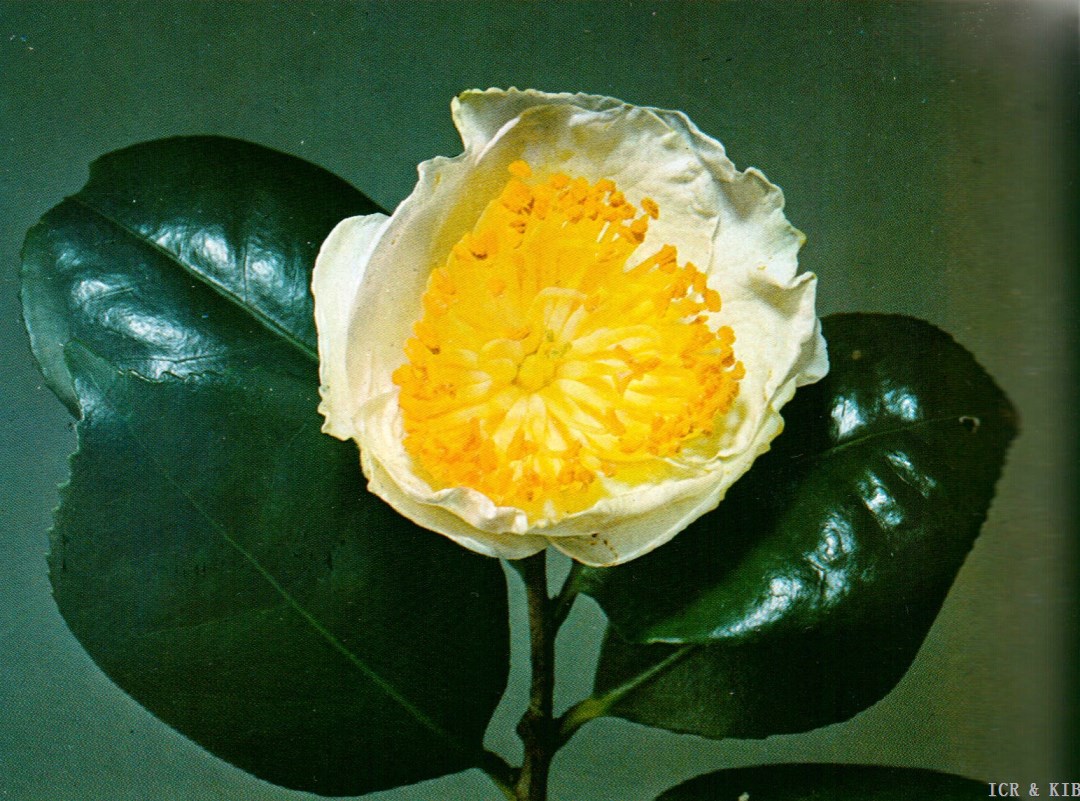 Chosen by wangzhonglang
Id:ICR-18774
Country:Japan
Year Published/Registered:1931
Cultivar Type:For Ornamental
AGM Type:
Scientific Name:Camellia japonica 'Surusumi'
Species/Combination:C. japonica
Chinese Name:磨墨
Japanese Name:磨墨 するすみ
Meaning:Rubbing Black Ink Stick
Synonym:
Star Light Rhodelia Nursery Catalogue, (ca,1945). Orthographic variant for 'Starlight', synonym for Surusumi.
Starlight Fruitland Nursery Catalogue, 1949-1950, p.29. Synonym for Surusumi.
Surubumi Roper, 1955, RHS., The Rhododendron & Camellia Yearbook, No.9, p.96. Corruption of the Japanese name Surusumi.
» English Description
Yoshida, Shigekurō, (Aichi Prefecture). Hōka'en, 1931, Tsubaki Meikan; Minagawa, 1933, Chinkashū. Description not seen. Tuyama, 1968, Camel­lias of Japan, pl.28, p.14, description, p.93: Leaves large, very broadly elliptic, coarsely serrate, deep blackish green. Flower silvery white, large, bowl shaped single, 5-6 petals, emarginate. Stamens arranged in a circle, anthers gold, filaments thick and cream coloured. Flowers mid­season to late. See: Tuyama, 1966, Camellia Cultivars of Japan, p.94; Katei Gahō, ed., 1984, Cha­bana Koyami vol.1, Tsubaki, p.45; Encyclopedia of Camellias in Colour, vol.I, 1972, pl.94 & p.305; Andoh, 1971, Tsubaki, Meika no Shōkai to Saibai, pl.62, p.23; Seibundō Shinkōsha, 1980, Senchinshū, pp.81, 224. Yokoyama & Kirino, 1989, Nihon no Chinka, p.48. Originated by the nursery­man, Itō, Shichibei, Inazawa City at the beginning of the 19th century, in Chūbu area, Japan. Similar to Daihakuhan. Note: "Surisumi" was the name of a black horse owned by Minamoto, Yoritomo in the 12th century.