Type Image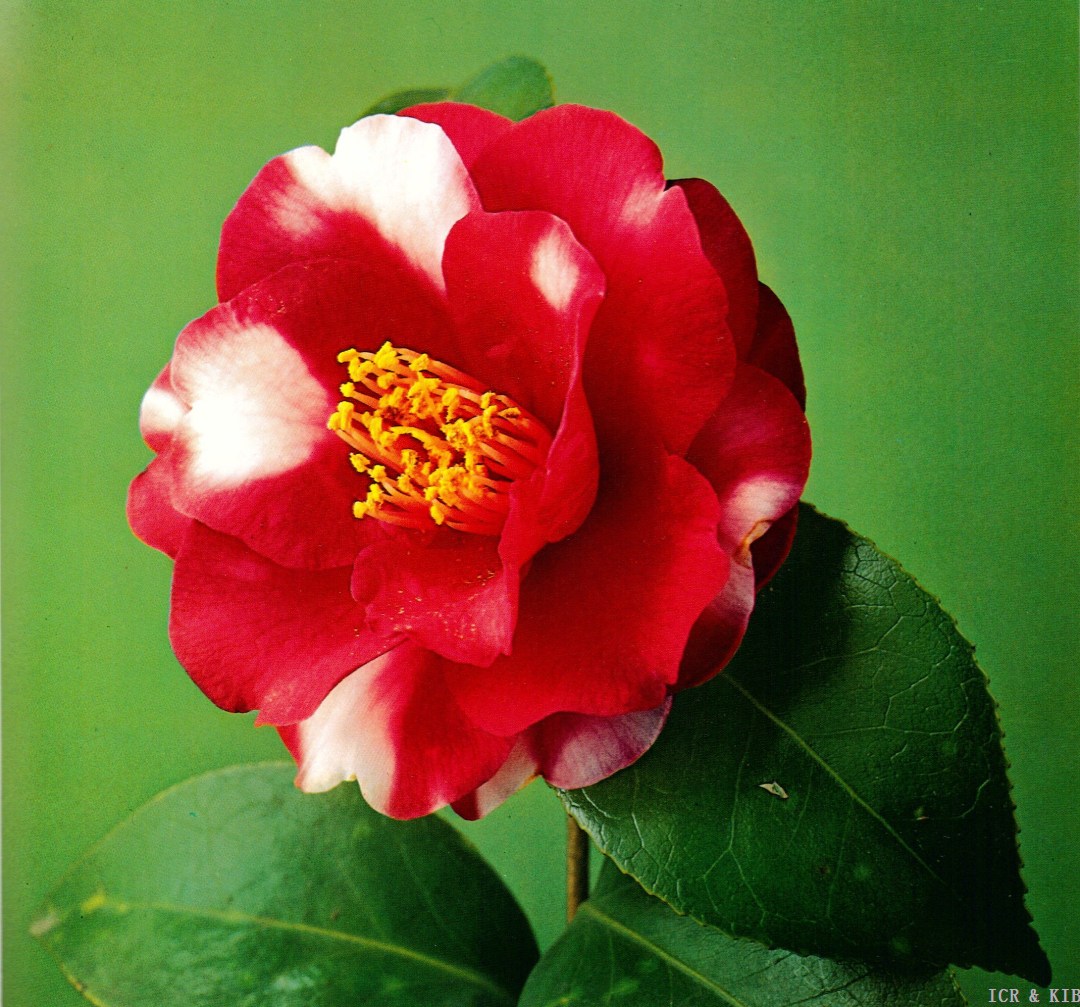 Chosen by wangzhonglang
Id:ICR-18824
Country:Japan
Year Published/Registered:1859
Cultivar Type:For Ornamental
AGM Type:
Scientific Name:Camellia japonica 'Suzuka-no-seki'
Species/Combination:C. japonica
Chinese Name:铃鹿之关
Japanese Name:鈴鹿の関 すずかのせき
Meaning:
Synonym:
Linglu Zhi Guan Gao, Jiyin, 2007, The Identification....Outstanding Camellias, p.423; Chinese synonym for the Japan C.japonica Suzuka-no-seki.
Sudzuka-no-seki Chūgai Nursery Catalogue, 1934.Different reading for Suzuka-no-seki.
Suzukaseki Different reading for Suzuka-no-seki.
Suzukazeki Different reading for Suzuka-no-seki.
Suzuku-noseki Fendig, 1953, American Camellia Catalogue. Corruption of the Japanese name Suzuka-no-seki.
» English Description
Kasuya, Kamegorō, 1859, Tsubaki Irohanayose Irotsuki; Itō, Ko'emon, 1879, Chinkashū: Cardinal red, mot­tled white. Tuyama, 1968, Camellias of Japan, pl.291, p.147, description, p.178: Cardinal red mottled white, virus variagated form of Suzukayama. Leaves broadly oblong to obovate-elliptic, base rounded, apex acuminate. Flowers semidouble, rosy red (Rose opal 022), mottled white, petals in 4 rows, emarginate, channelled, a little wavy. Stamens in central cylinder. Blooms mid-season to late. Originated in Kantō area, Japan. Different readings: 'Sudzuka-no-seki', 'Suzukazeki', 'Suzukaseki'. Corruption: 'Suzuku-noseki'. See coloured illustrations: Tuyama, 1966, Camellia Cultivars of Japan, pl.145, p.252; Satō,1975, Chūbu no Tsubaki, p.68; Encyclopedia of Camellias in Colour, vol.I, 1972, pl.257, p.329; Seibundō Shinkōsha, 1980, Senchinshū, pp.80, 224. Very difficult to distinguish from Monjusu. Similar to 'Shibori-shusu', Rasenzome. Possible sport: Rasenzome. Chinese synonym 'Linglu Zhi Guan'.
» Chinese Description
高继银、苏玉华、胡羡聪,2007. 《国内外茶花名种识别与欣赏》,第210页。日本江户一带,系'铃鹿山'(Suzukayama)品种之突变。花暗红色,有较大的白色斑块,半重瓣型,中到大型花,花瓣宽圆形,先端凹陷,厚质,瓣面可见深红色脉纹,4轮排列,花心有筒状雄蕊,花丝红色,花药黄色,花朵稠密。叶片浓绿色,椭圆形,光亮,偶有黄斑,植株立性,生长旺盛。花期中至晚。