Type Image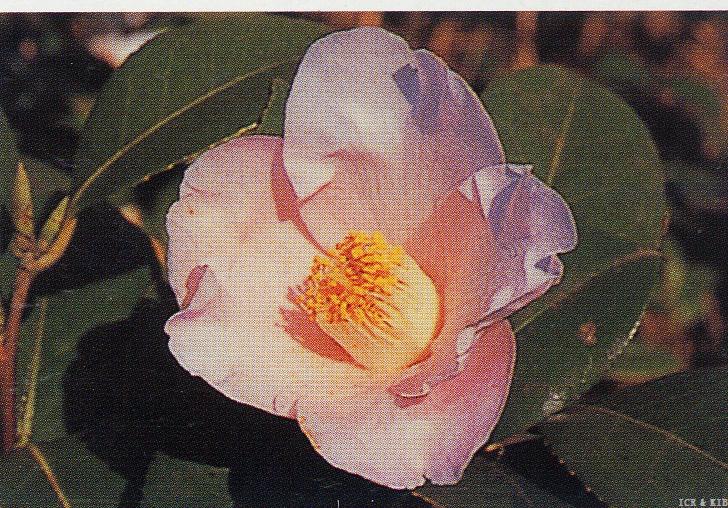 Chosen by wangzhonglang
Id:ICR-19167
Country:Japan
Year Published/Registered:1979
Cultivar Type:For Ornamental
AGM Type:
Scientific Name:Camellia japonica 'Tarō'an (Jingū)'
Species/Combination:C. japonica
Chinese Name:
Japanese Name:神宮太郎庵 じんぐうたろうあん
Meaning:"Tarō'an "of Jingū
Synonym:
Jingū-tarō'an Inazawa Nursery Co. Ltd. Catalogue, 1980-1981; Yokoyama & Kirino, 1989, Nihon no Chinka, p.104, colour photo and description: Synonym for Tarō'an (Jingū). Nippon Tsubaki - Sasanqua Meikan, 1998, p.136 with colour photo; English translation p.93. Medium size, pink, trumpet shape to flat single, tubular stamens. Flowers early to late. Leaves broadly elliptic, medium size, impressed venation, flat. Upright, vigorous growth. The holy tree of Hakken Shrine, a branch of Atta Shrine. Named and released by Nagoya Camellia Society around 1975. From Aichi Prefecture.
» English Description
Seibundō Shinkōsha, 1980, Senchinshū, p.91: Medium size, silvery pink, fading somewhat towards the petal tips, rather flat single of 6 petals, becoming reflexed; short, compact stamen cylinder. Leaves medium to dark green, waved oblong-ovate, apex short acute. Originated in Atsuta Shrine, Nagoya City, Chūbu area, Japan. See: Yokoyama & Kirino, 1989, Nihon no Chinka, as 'Jingū-tarō-an'.