Type Image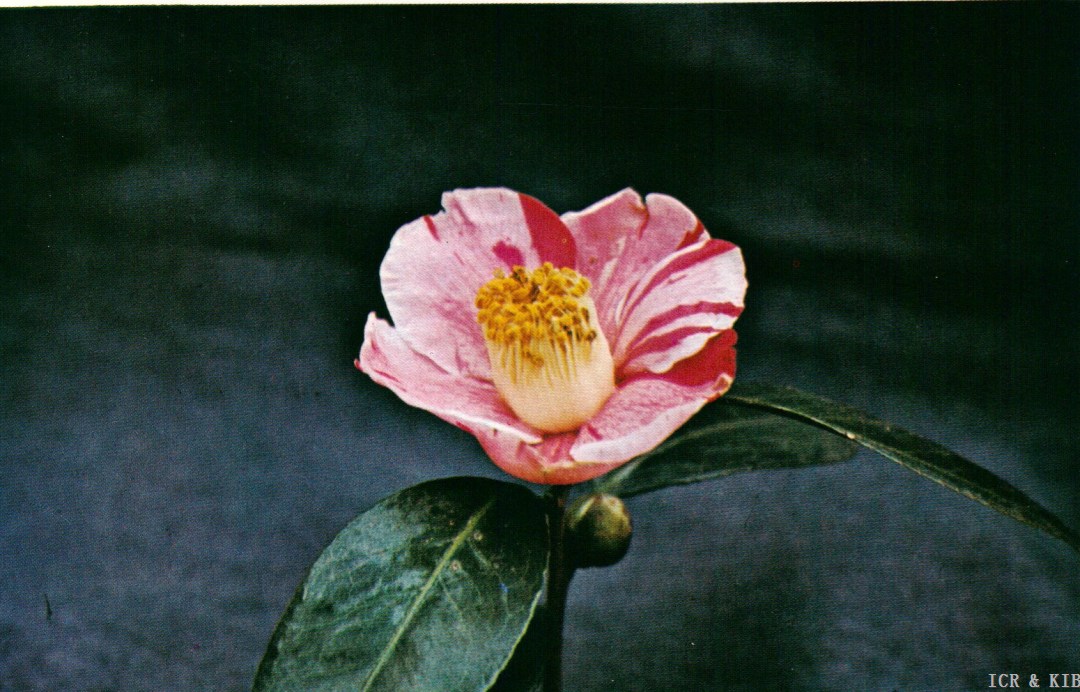 Chosen by wangzhonglang
Id:ICR-19194
Country:Japan
Year Published/Registered:1956
Cultivar Type:For Ornamental
AGM Type:
Scientific Name:Camellia japonica 'Tatsuta-nishiki'
Species/Combination:C. japonica
Chinese Name:
Japanese Name:龍田錦 たつたにしき
Meaning:Tatsuta brocade
Synonym:
Gyokō-nishiki Different reading for Miyuki-nishiki as Tatsuta-nishiki.
Miyuki-nishiki-Kansai Yokoyama & Kirino, 1898, Nihon no Chinka, p.277. Synonym for Tatsuta-nishiki.
Tatsuta-shibori Yokoyama & Kirino, 1989, Nihon no Chinka, p.276, colour photo, p.177 descrip­tion: Synonym for Tatsuta-nishiki.
Tatta-nishiki Different reading for Tatsuta-nishiki.
Tatta-shibori ICS., Apr. 1990, Japanese Camellia Cultivar List, p.23.Different reading for 'Tatsuta­-shibori' as synonym for Tatsuta-nishiki.
» English Description
Satomi, 1956, Camellia Varieties of Japan, p.13: Pink striped deeper pink and edged white, medium, single. Vigorous, compact growth. Tuyama, 1968, Camellias of Japan, pl.321, p.162, description, p.186: Leaves narrowly elliptic to elliptic, base cuneate, apex gradually acuminate, strongly wavy, margins minutely depressed-serru­late; venation prominent; petioles more or less hairy. Flowers single, palest pink, splashed and striped deeper pink in various shades and an obscure white margin. Blooms early to late. Origi­nated in Ōsaka Prefecture, Japan. For colour photos & descriptions see: Encyclopedia of Camellias in Colour, vol.I, 1972, pl.151 & p.313; Satō, 1975, Chūbu no Tsubaki, p.5 as 'Tatsutanishiki'; Seibundō Shinkōsha, 1980, Senchinshū, p.88. Tatsuta is a village in the Aichi Prefecture. There is an ancient tree of this cultivar in 'Tatsuta-mura'. Sports: Miyuki-nishiki (white sport), Tatsuta (red sport). Synonyms: 'Tatsuta-shibori', 'Miyuki-nishiki-Kansi'. Different reading: 'Tatta-­nishiki'.