Type Image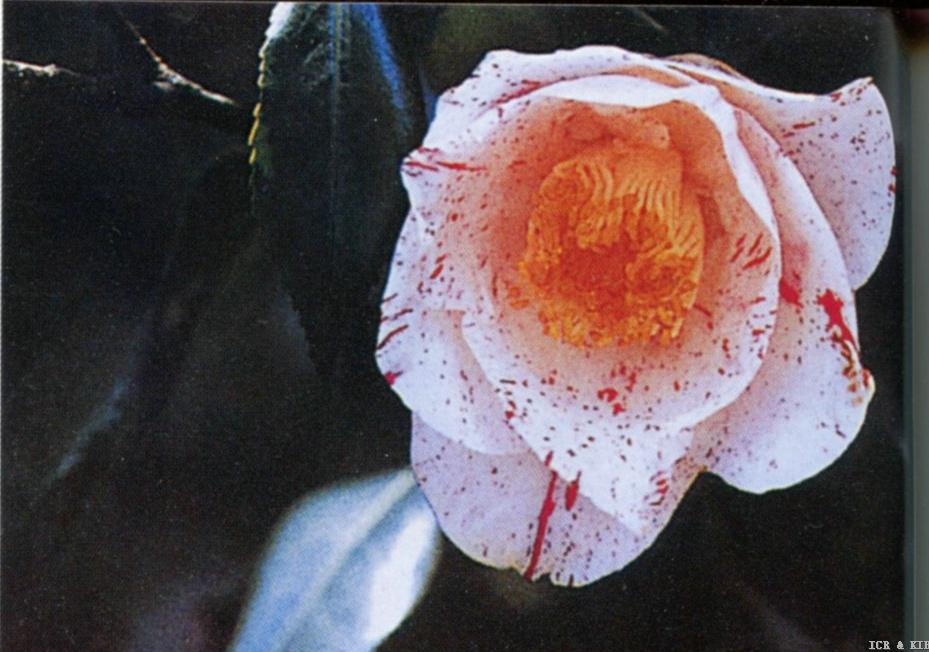 Chosen by wangzhonglang
Id:ICR-19246
Country:Japan
Year Published/Registered:1957
Cultivar Type:For Ornamental
AGM Type:
Scientific Name:Camellia japonica 'Tennin-no-iori'
Species/Combination:C. japonica
Chinese Name:
Japanese Name:天人の庵 てんにんのいおり
Meaning:Retreat of Heavenly being
Synonym:
Tennin-no-an Different reading for Tennin-no-iori.
» English Description
Chūbu Tsubaki Kyōkai, 1957, Tsubaki Meikan. Description not seen. Encyclopedia of Camellias in Colour, vol.I, 1972, pl.134, p.80, description, p.310, 311: Medium small, campanulate single, petals 5-6, rounded overlapping, white ground with a peppering and flecking of deep pink; stamens in a central compact cylin­der, anthers yellow, filaments cream. Leaves deep green, flat, elliptic, apex acuminate, margins finely serrulate, prominent venation. Plant habit wide-spreading. Originated in Chūbu area, Japan. For other colour pls. see: Satō, 1975, Chūbu no Tsubaki, p.36 as 'Tenninnoiori. Seibundō Shinkōsha, 1980, Senchinshū, pp.102, 233. Resembles Shibori-hatsu'arashi, 'Minamino'.