Type Image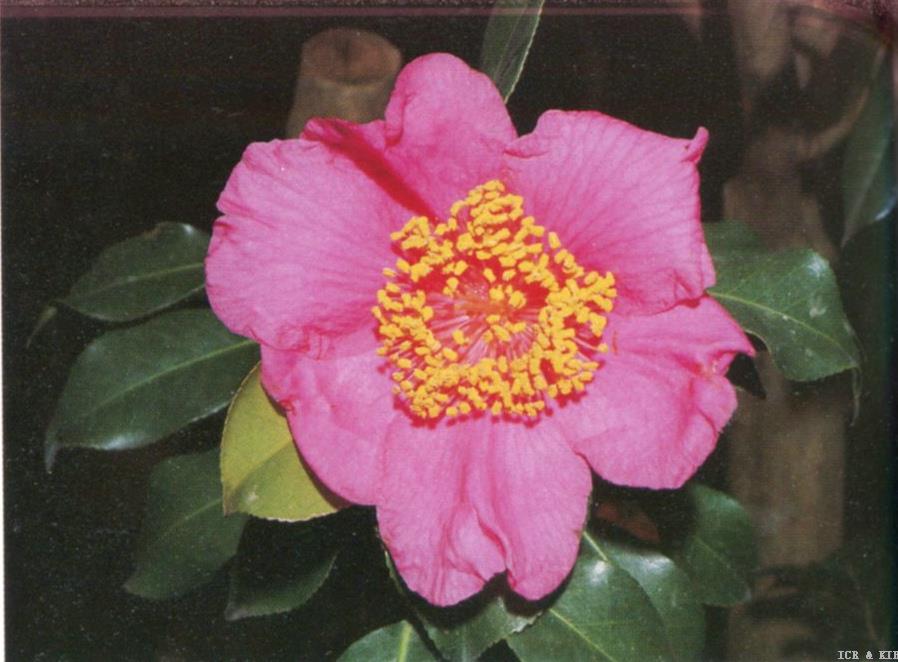 Chosen by wangzhonglang
Id:ICR-20012
Country:Japan
Year Published/Registered:1912
Cultivar Type:For Ornamental
AGM Type:
Scientific Name:Camellia 'Umegaki'
Species/Combination:Higo
Chinese Name:
Japanese Name:梅垣 うめがき
Meaning:Apricot screen
Synonym:
Screen of Apricot Blossoms Macoboy, 1981, The Colour Dictionary of Camellias, p.141. Synonym for Umegaki.
» English Description
Taniguchi, 1912, Chinka Kyōkan: Deep pink, large. Adachi, 1960, Camellia. Its Appreciation and Artistic Arrangement, illustr. (p.65); Hiratsuka, 1964, Higo Camellia, p.30 and back p.13: Flower pink, 9 cm across with 7 petals. Stamens fully opened, wide spread­ing, light pink. Leaves large, ovate-elliptic. See colour photo & description: Seibundō Shinkōsha, 1980, Senchinshū, pp.23, 202; Yokoyama & Kirino, 1989, Nihon no Chinka, p.169. Orig­inated in Kumamoto Prefecture, Japan.