Type Image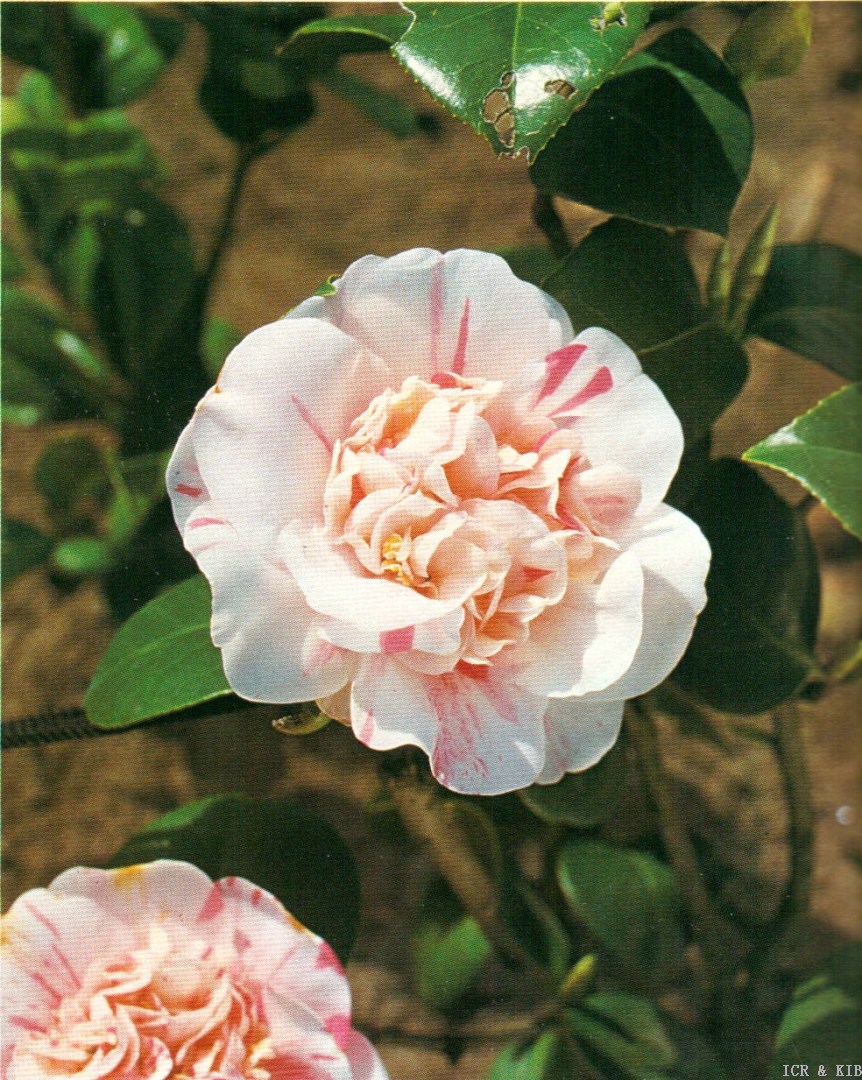 Chosen by wangzhonglang
Id:ICR-20087
Country:Japan
Year Published/Registered:1967
Cultivar Type:For Ornamental
AGM Type:
Scientific Name:Camellia rusticana 'Usugumo'
Species/Combination:C. rusticana
Chinese Name:
Japanese Name:薄雲 うすぐも
Meaning:
Synonym:
Usukumo Different reading for Usugumo.
» English Description
Yukitsubaki no Kai, Journal, 1967: Medium size, anemome to peony form, white with pink and red streaks and patches. Outer petals two rows of large, rounded, somewhat waved, emarginate; surrounding a centre with fascicles of pale yellow stamens, scattered among small, erect, folded petals and petaloids. Leaves glossy, light green, ovate, apex blunt acute, margins serrate. Originated in Jo'etsu City, Niigata Prefecture, Japan by Kawamura, Yaichi. See colour photos & description: Encyclopedia of Camellias in Colour, vol.I, 1972, pl.332, p.340. Seibundō Shinkōsha, 1980, Senchinshū, pp.21, 202. Collected by Susumu Ishizawa, named and released by Kaoru Hagiya.