Type Image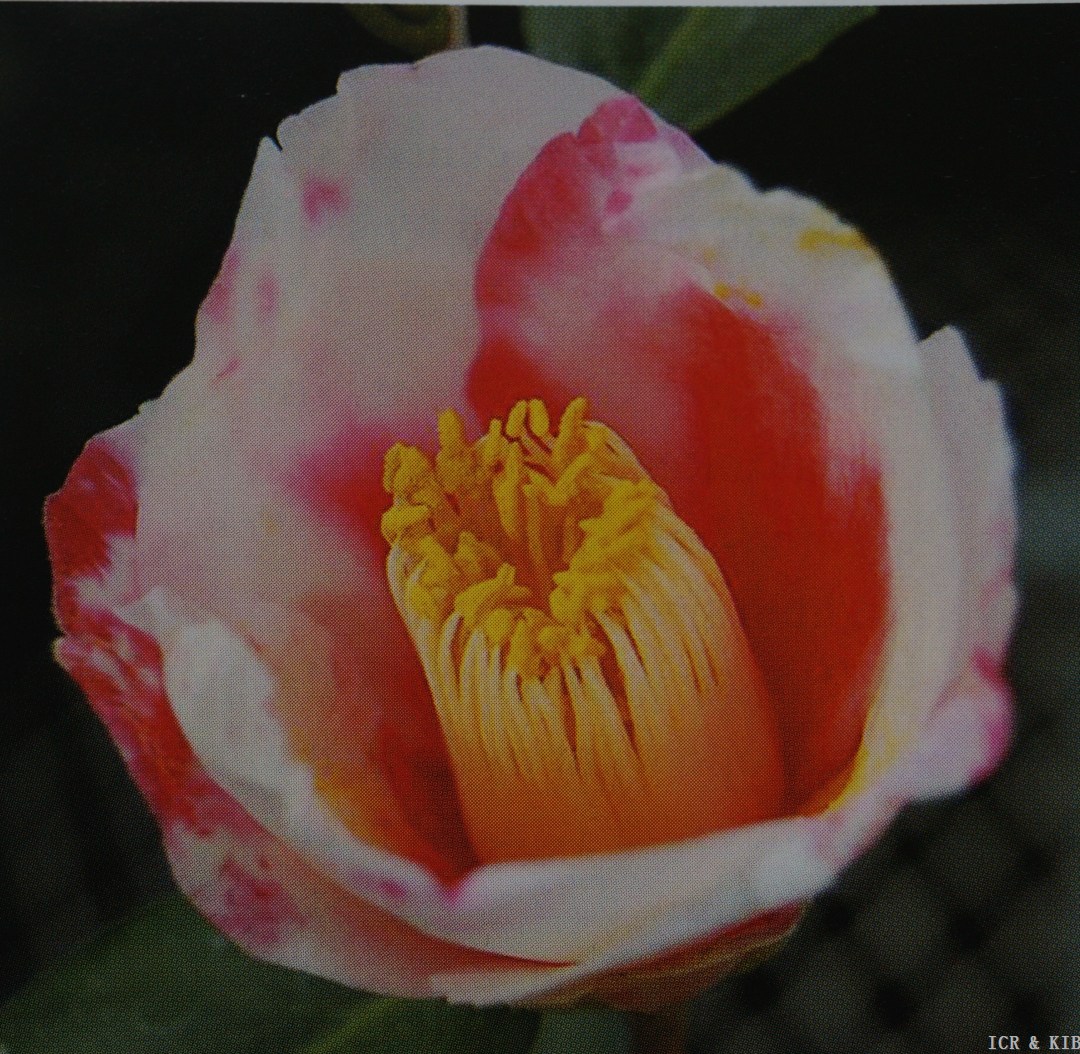 Chosen by wangzhonglang
Id:ICR-21383
Country:Japan
Year Published/Registered:1965
Cultivar Type:For Ornamental
AGM Type:
Scientific Name:Camellia japonica 'Yoshitsukasa'
Species/Combination:C. japonica
Chinese Name:义司
Japanese Name:義司 よしつかさ
Meaning:Master of Ceremonies
Synonym:
Gishi Inazawa Nursery Co. Ltd. Catalogue, 1986-1987, p.3, A-141.Different reading for Yoshitsukasa.
» English Description
Nakamura, 1965, Tsubaki to Sazanka; Senka-en, 1970, Tsubaki Annai Kurume Gensan no Tsubaki: Red with moired white blotches. Large, cup-shaped single, petals 6-7, large, irregular, overlapping with a broad, central stamen cylinder, anthers yellow, filaments creamy. Leaves large, mid-green, lanceolate-elliptic, apex tapering acuminate, recurved, margins serrate. Originated in Kurume, Fuku'oka Prefecture, Japan. A seedling of Masayoshi, named and released by Tadashi Otsuka in 1960 See colour photos & descriptions: Encyclopedia of Camellias in Colour, vol.II, 1978, pl.340; Seibundō Shinkōsha, 1980, Senchinshū, pp.160, 256. Yokoyama & Kirino, 1989, Nihon no Chinka, p.245.