New product of camellia, Eternal Camellia (永生茶花,preserved fresh camellia), received the Gold Medal award at the 12th Chinese Camellia Expo in Jinhua of Zhejiang, China on 13-22 March 2021. This is a new product for China camellia industry. This Eternal Camellia was presented and exhibited by Yunnan Xinlü Camellia Co. Ltd. (云南欣绿茶花股份有限公司), a company located in Chuxiong, Yunnan, China where 2012 International Camellia Congress was ever successfully held about 10 years ago.
From Mr. Tang Yongjun (汤勇俊), the head of the company, we learned that Eternal Camellia looks exactly like fresh flowers but can stay fresh-looking for years and the texture is better than dry flowers. It's actually a high-tech process that uses transforms real flowers into beautiful display pieces that require almost no maintenance. And the technology is eco-certified, meaning it meets stringent international environmental standards.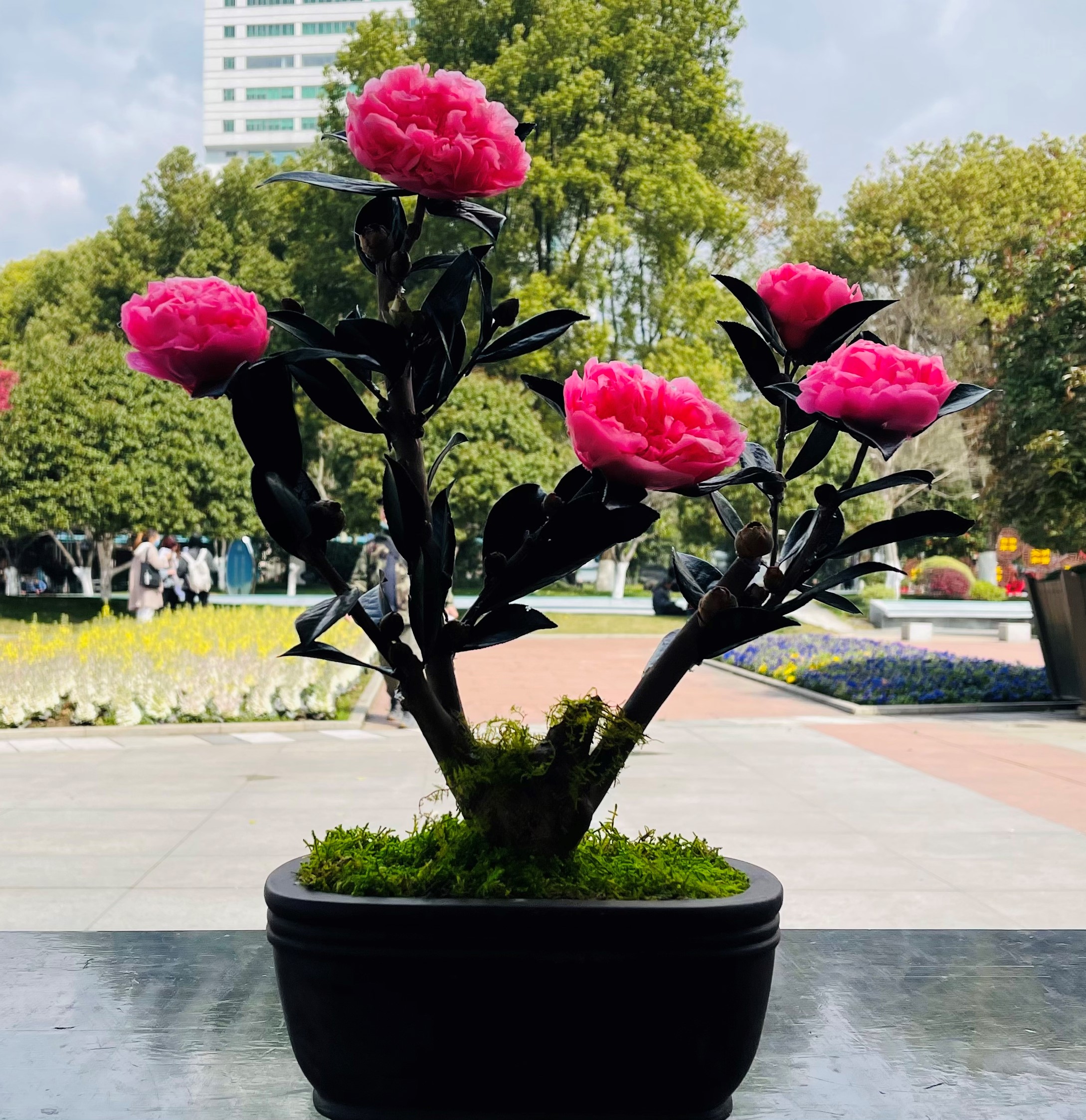 From the company, we got to know the brief procedure to make Eternal camellia as follows:
1) Fresh camellia flowers are cut when they are at the peak of their beauty and radiance.
2) Special non-toxic and non-corrosive chemicals are used to draw out the water content along with proteins, sugar and pigments.
3) The flowers undergo a rehydration process by being placed in an organic mixture made with glycerine and other plant elements.
4) The eco-certified chemical solution gradually rises through the trunk until it completely substitutes the sap and gives it shape.
5) The flowers can also be introduced to different pigments and essential oils to give them smells and colors.
6) Few days later, the flowers will be ready to be used.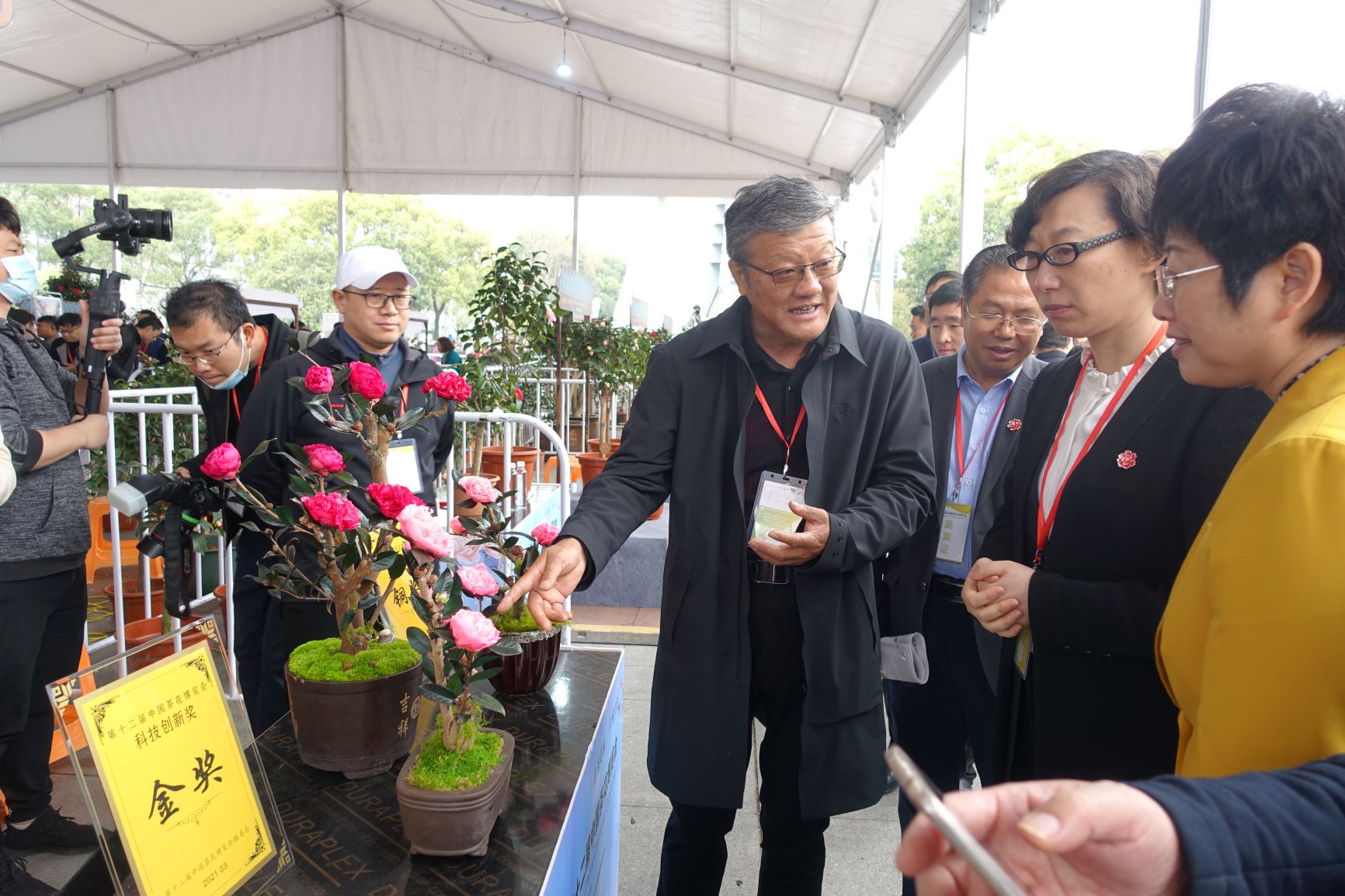 Mr. Tang Yongjun (middle) introducing the Eternal Camellia Plant at the Expo
some Eternal Camellias exhibited at the 12th Camellia Expo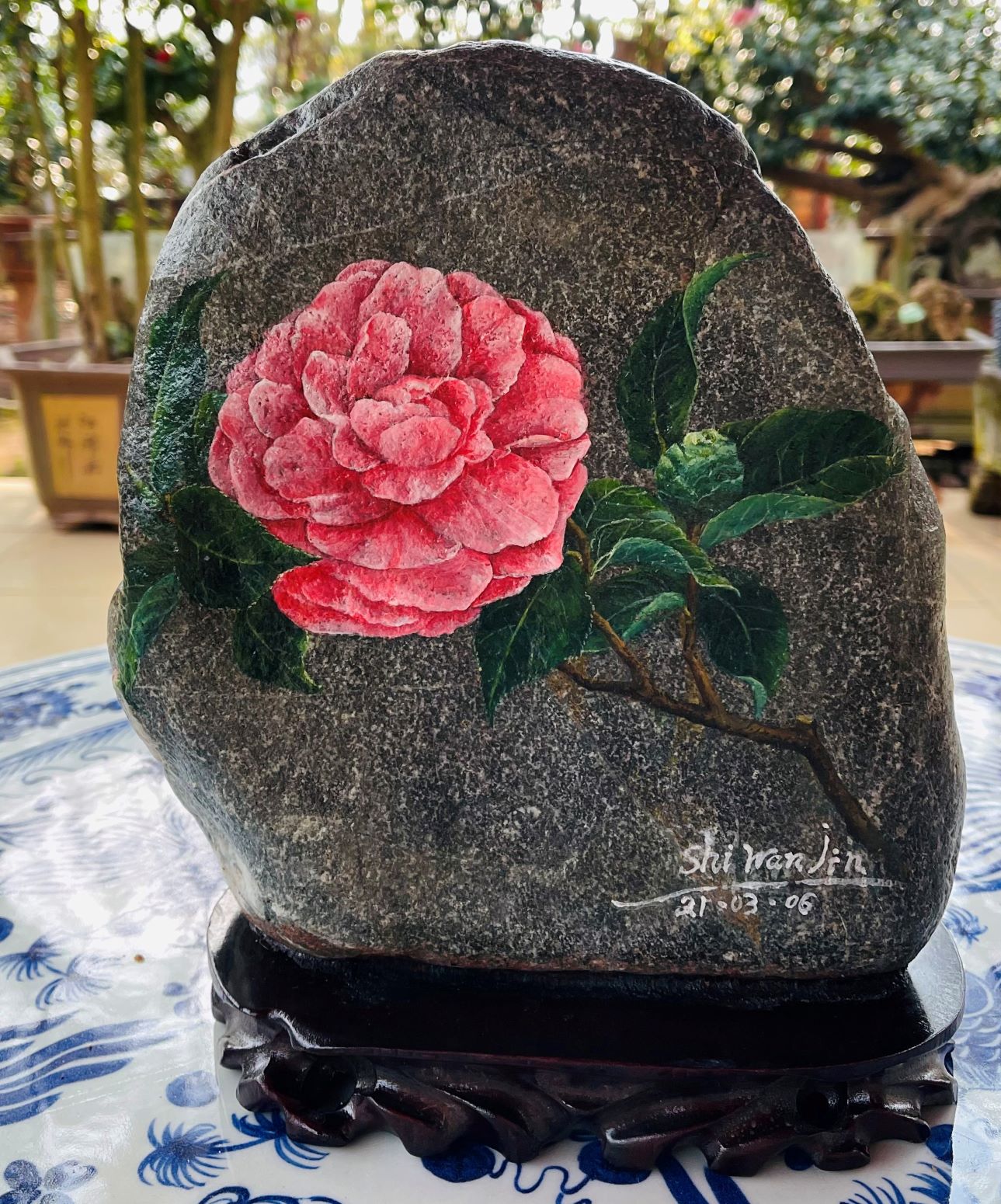 a painting on a rock, photo provided by Tang Yongjun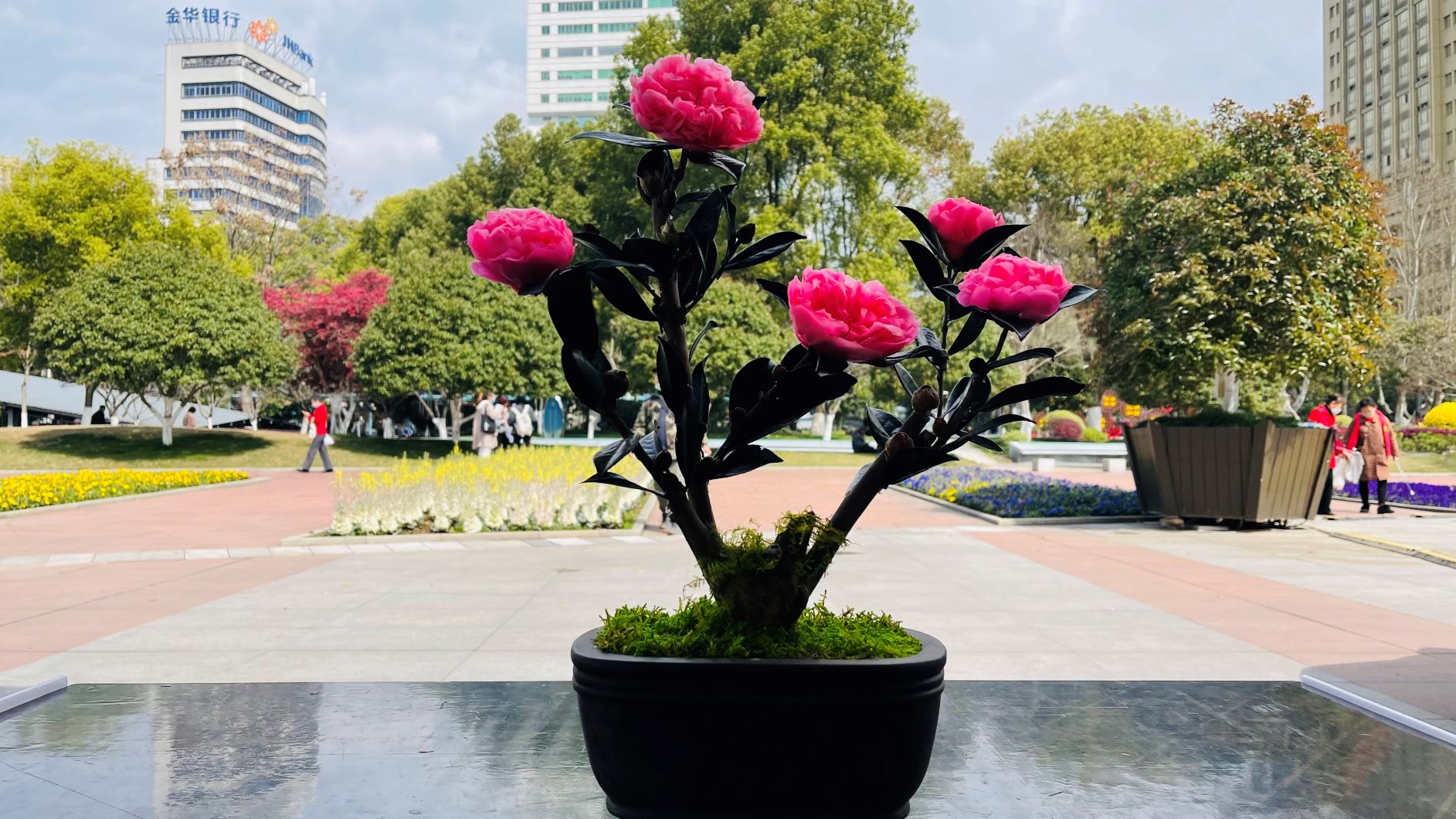 an Eternal Camellia plant, photo provided by Tang Yongjun
---