Congress: March 26-28: a Short Visit Guide
MARCH 25th Reception at the hotel DINO
Meet at Malpensa Arrivals (in front of the Pharmacy)
Transfer from Malpensa to Grand Hotel Dino h 12:00 - h 14:00 - h 16:00
Reception & registration at Grand Hotel Dino, Corso Giuseppe Garibaldi, 20, 28831 Baveno, Tel +39- 0323 922201 https://zaccherahotels.com/en/grand-hotel-dino
You can come to Dino Hotel by yourself from Malpensa airport or Milan; if you come by car, please call the hotel for parking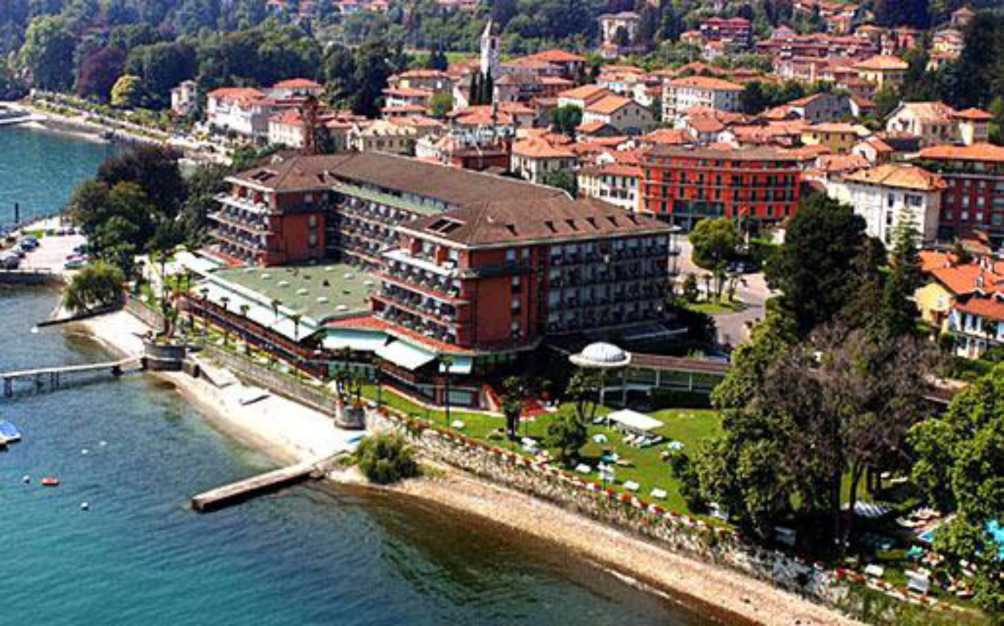 MARCH 26th Antique Gardens & Camellia Show
The "Maggiore" theater, inaugurated on June 11th, 2016, was conceived by Salvador Perez Arroyo, who wanted to build an artwork that can impress visitors. The design involved an international team with Peter Cook, Salvador Perez Arroyo, Bargone Associati e Bianchini & Lusiardi Associati. The theatre was awarded with the International Architecture Award 2017. It has four volumes, coated by titanium zinc, and it overlooks on the lake and on the external arena.
---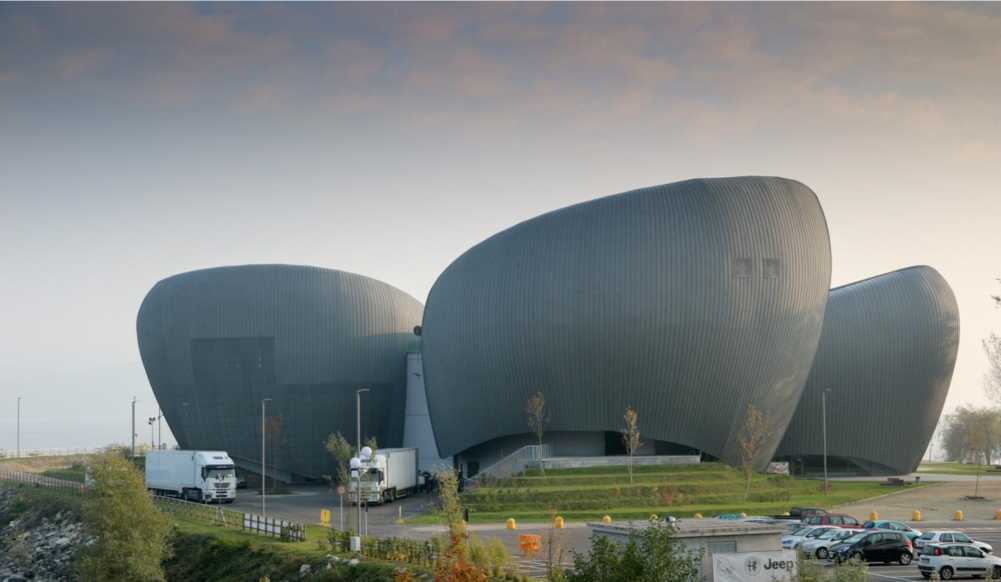 In front of "Maggiore", within the pare of Villa Maioni, a garden to host a large collection of camellias is being laid down, with the scientific contribution of the Italian Camellia Society. Nowadays it hosts a collection of sasanquas.
---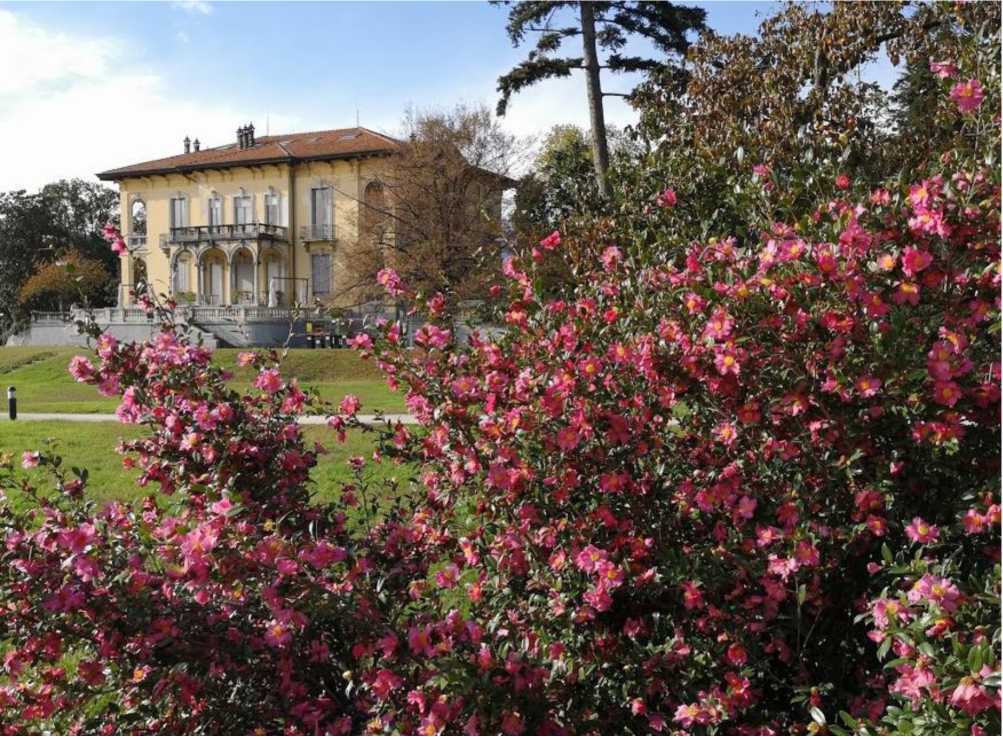 ISOLA MADRE (https://www.isoleborromee.it/en/isola-madre)
Isola Madre is 330 meters long, 220 meters wide and 40 meters tall, with a surface of 80,000 square meters. The soil is acid, sandy and almost totally transported. The park includes five overlying gardens. At North-Est, Isola gently slopes toward the lake and is protected by a wind break made of tall Laurus nobilis, Quercus ilex and other deciduous oaks, with an underwood made of Ruscus aculeatus and R. hypoglossus. On West side is the botanic garden with rare exotic plants. Here is the "Piano delle Camelie" (Camellia Place), with the oldest plants placed close to a wall, looking to the lake. Many other plants are near to palace, on the "Loggia del Cashmir" (Cashmir Loggia) and the "Piazza dei Pappagalli" (Parrot's Square).
The island balances a perfect sunny radiation with the mild smoothing effect of the lake, resulting in a winter temperature that seldom drops under 3-5 C°. Isola Madre is open to the public and visited by 100,000 people per year. The botanical collection includes a selection of Chinese and Himalayan Rhodendrons (e.g., R. sinogrande, R. arboreum "Kermesinum) and over 150 varieties and species of camellias. Some plants of the original core of Eighteenth Century, made of japonicas, are still thriving in the island, as "Gloria delle Isole Borromee" (Glory of Borromeo Islands). However, many current plants are later additions, e.g., C. reticulata, C. sinensis, C. granthamiana, and camellia relatives as Ternstroemia, Tutcheria, Gordonia and Eurya.
The current layout of the Isola reflects a complete landscape transformation. On September 13th, 1501, count Lancellotto Borromeo (1473-1513) asked Pietro da Castello and Luigi da Cantu to give him the investiture of Isola Madre. The emphyteusis contract was submitted to Louis XII king of France and Duke of Milano. On June 12th, 1502, count Borromeo started building the palace, while the gardener, Marco da Castelletto, bought in Genoa "pomerances" (oranges) to be grown in the island.
Vitaliano IX (1792-1874) was keen on botany and transformed Isola Madre into a park with rare plants from all over the world. He was in correspondence with the English traveler and botanist Josepf B. Pentland, an officer of Foreign Office, who provided him with seeds, and started exchanges with his colleagues around the world. So, he planted exotic trees, among which the gigantic Cupressus torulosa (Hymalayan Cypress) in the backyard of the Borromeo palace, which survived a whirlwind in 2006. Also, a special conservatory was installed to grow rare plants that required special climatic conditions.
The visit will last about 2,5 hours. It includes a 1-hour guided visit with guides speaking English and French. Afterwards the delegates can walk around the island.

Isola Madre in early 1700 before the transformations by Vitaliano IX and Renato Rovelli [Isola Bella Borromeo's
Archives
MAP OF THE ISOLA MADRE [Borromeo Turismo
©
della Darsena Prato dei
o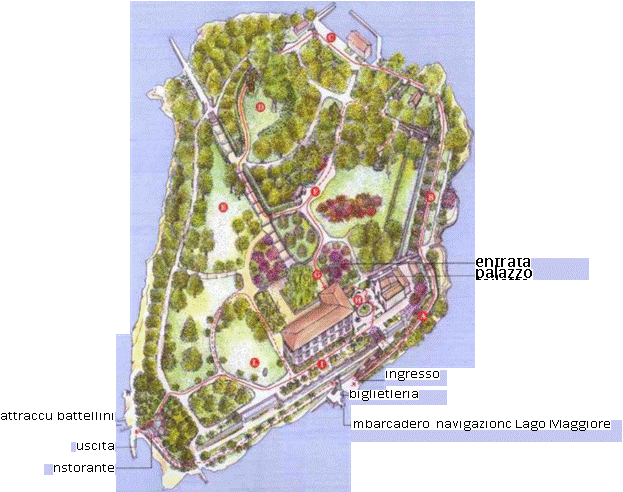 •MARCH 27th Convention and trips
The whole day is allocated to the Scientific Paper sessions and to the meetings of the ICS directors and of the Committee for Historic Camellia Conservation. Papers will be presented in the morning while the meetings will be in the afternoon.
Delegates who will not attend the Paper sessions and/or the meetings can book on their own expense trips on Lake Maggiore, by checking at the reception desk. We suggest the following trips:
• Rocca Borromeo in Angera, across the lake, a big castle with wonderful collections of
majolica and dolls (https://www.isoleborromee.it/en/rocca-di-angera/)
Dinner at Isola Bella, Restaurant Delfino, a very romantic set
(https://www.isoleborromee.en/delfino/)
• A boat trip to Cannero Castles, a ruined fortress built on cliffs just in front of the small village of Cannero (https://www.isoleborromee.it/en/castelli-di-cannero/)
• A visit the nearby park of Villa Pallavicino, which features a zoo and an outdoor restaurant ( https://www.isoleborromee.it/en/parco-pallavicino/); Villa Pallavicino was purchased in 1855 by Ruggero Bonghi, statesman and man of letters. Afterwards, marquis Pallavicino from Genova built lanes for vehicles, decorated the park with statues, transforming the estate into a splendid nineteenth-century neoclassical villa. In 1952, Marchioness Luisa Pallavicino completed the work with a zoo.
• A trip to Pallanza (by boat) for visiting Villa Rusconi Clerici, with a collection of bicentennial camellias (http://www.villarusconiclerici.com/), which was inhabited by Stefan Turr, a Hungarian patriot, who lived there with his wife, the princess Adeline, nephew of Napoleone Bonaparte.
A visit to Villa Fedora, just 300 meters from Hotel Dino, built in 1857 by Giuseppe Spatz, a hospitality businessman from Torino. The villa, which in 1900 was donated to Umberto Giordano, a famous musician, currently is a municipal garden, with many ancient camellias.
•MARCH 28th The gardens of the lake
ISOLA BELLA
Isola Bella (20 hectares) is an outstanding baroque garden, perfectly preserved. The island shape mimics a ship navigating in the lake. It is named after Isabella, spouse of Carlo III Borromeo (1586- 1652). Till 1632, it was a cliff, with two small churches, and was inhabited by fishermen. From mid 1600s, Vitaliano VI Borromeo, V marquis of Angera (1620 -1690), a graduate from Pavia University and generous sponsor of fine arts and poetry, started building the palace and the garden.
The works continued during eighteenth and nineteenth century. The isle became a la page with Giberto V Borromeo (1751-1837) when it hosted Edward Gibbon, Napoleon and his wife Josephine de Beauharnais, and Caroline of Brunswick, Princess of Wales. In 1848, Vitaliano IX Borromeo built the Salone Nuovo, the northern fa9ade and the big wharf.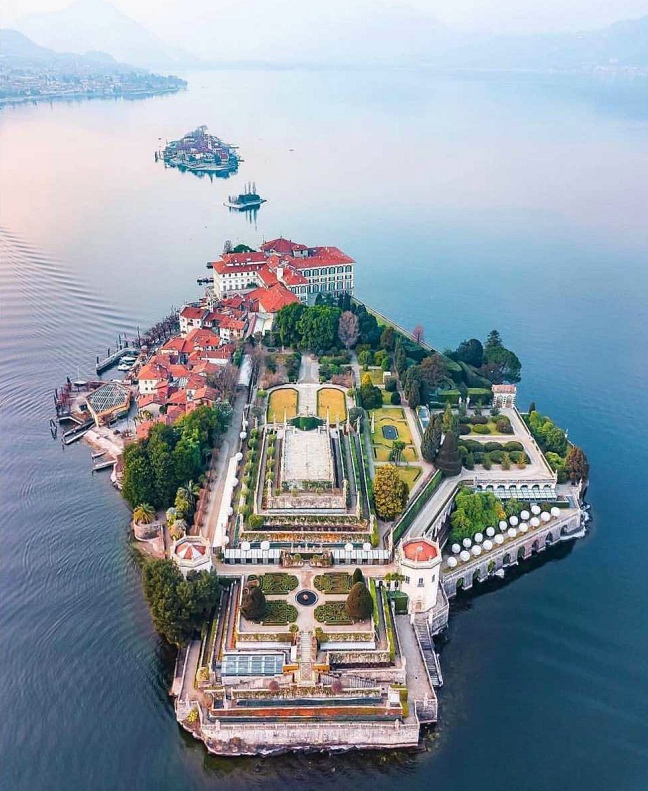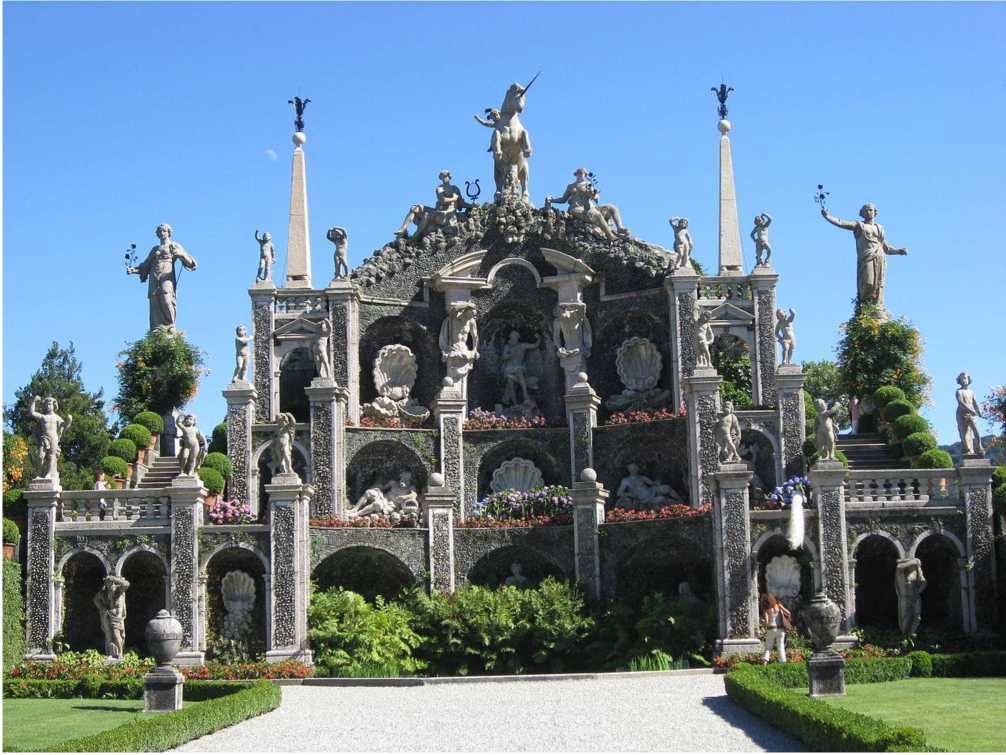 VILLA TARANTO
Villa Taranto is a relatively recent garden, created by captain Mc Eacharn, who in 1930 bought the estate "La Crocetta" from the Marquise di Sant'Elia and transformed it into a botanic garden, which was finished in 1940. Captain Mc Eacharn died in 1964 and was buried in a chapel - mausoleum in the gardens. "Villa Taranto" is named after the Duke of Taranto, an ancestor of captain Mc Eacharn. At the founder's death, the garden was taken over by a public body, namely Ente Giardini Botanici Villa Taranto.
Villa Taranto, with 16 hectares, hosts a variety of botanical collections. Conifers, including Sequoia and Montezuma pine, are along the entrance lane. They are followed by a large group of Magnolia. Right of the Conifer collection, there is a series of Camellias, which, unfortunately, are mostly unlabeled. Left of conifers, a collection of Asian Rhododendron (hundreds of species and cultivar) includes large-leaf species such as R. sinogrande and R. grande. In the upper garden, the famous pool with Victoria regia and a lawn with annual herbaceous. Finally, in a small meadow, a collection of Higo camellias, still very young.
The visit will last about 2,5 hours and will be partially guided. A coffee shop at park entrance offers relax and snacks.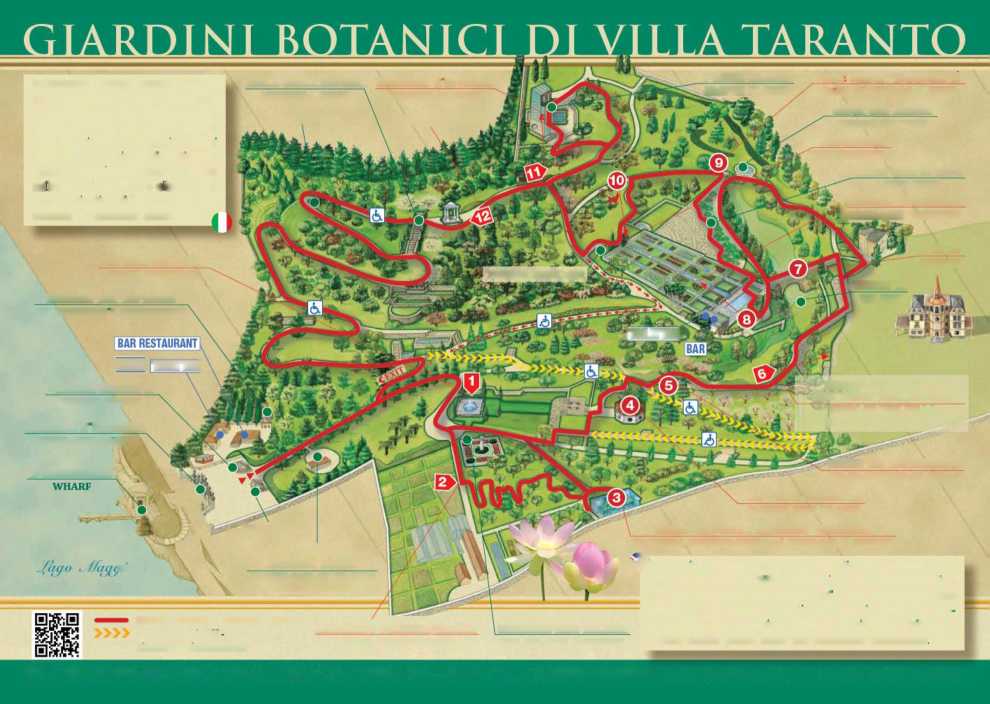 ENTE GIARDINI BOTANICI VILLA TARANTO • VERBANIA PALLANZA • tel0323 404555 • www.villataranto.it • ente@villataranto.it
VILLA ANELLI ( https://www.lacameliadoro.com/it/home/ )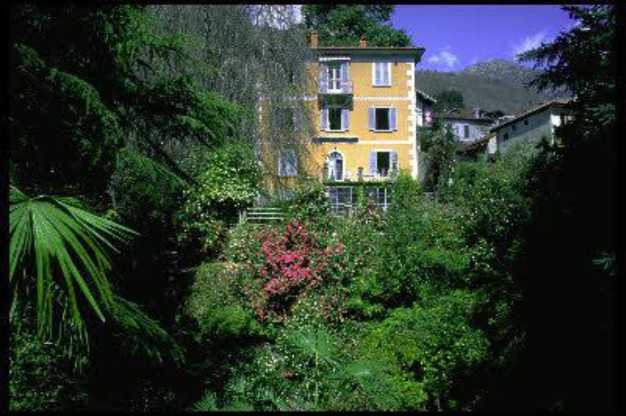 The garden of Villa Anelli, established in 1872 by the Milanese nobleman Carlo Berzio, is an example of Romantic style. Currently, the garden curators are Giovanna Barbara Coggi with her sons Andrea and Benedetta, descendants of the founder.
The garden is 350 meters above sea level, surrounded by high mountains, facing east, with a surface of 6,500 square meters; it lies along a creek, with many terraces, a variety of paths and views. In 2010 it was awarded as an International Camellia Garden of Excellence.
Since the 1950s, Villa Anelli hosts a large collection of camellias, started by Antonio Sevesi, founder of the Italian Camellia Society and co-author of the International Camellia Register, and continued by Andrea Corneo, President of the Italian Camellia Society. The collection includes about 500 cultivars, with 50 winter camellias and 40 species.

'Vergine di Collebeato', icon of the Italian Camellia Society, believed extinct, was re-discovered here by Antonio Sevesi. The garden also hosts Yunnan reticulatas, such as 'Crimson Robe', and classic cultivars, such as 'Captain Rawes'. Last not least, C. crapnelliana was recently introduced, as well as everblooming hybrids of C. azalea.
The visit will be guided by the garden curators and will last about 2,5 hours.
SAVIOLI nursery
The nursery includes two sections. One section, located on the outskirts of Intra, includes a set of greenhouses for potted plants - camellias, azaleas, gardenias, etc. The other section, about 7 hectares, is on the hill and hosts some 700 camellia varieties.
The nursery, funded in the Seventies by Savioli Brothers, has an international reputation, since it preserves and reproduces ancient Italian cultivars, including the 350 varieties illustrated in the volumes authored by Hillebrand and Bertolazzi, "Antique Camellias of Lake Maggiore". These camellias include masterpieces such as 'Vergine di Collebeato', 'Bella Romana', 'Antonietta Colnaghi', 'General Colletti', 'L'avvenire', etc. The camellias cultivated are mostly japonica and hybrid, but also include 50 wild species (yellow camellias, changii, and traditional species) and many sasanqua varieties.
The visit will be guided by the Savioli staff and will last about 2,5 hours.
ZACCHERA'S tea plantation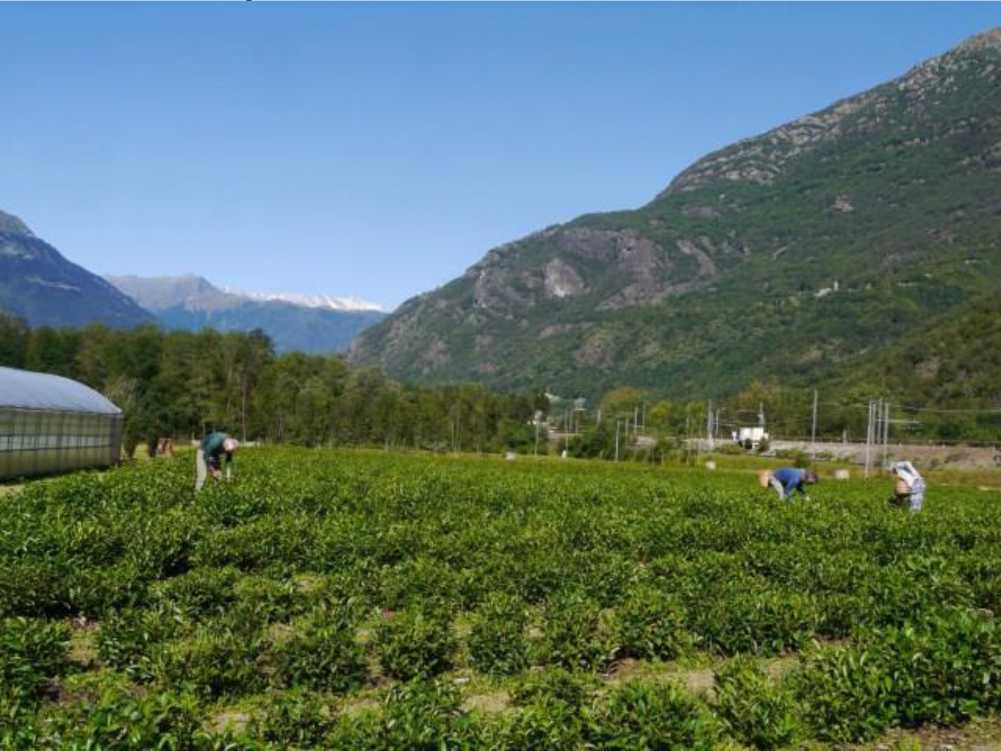 The tea plantation is in Premosello Chiovenda, a small borough at 23 kilometers from the lakeside. The plantation, founded and owned by Paolo Zacchera, currently hosts around 20,000 Camellia Sinensis plants, in various stages of growth, with a planned expansion in the next future. Most plants are from seeds of Rize, Turkey. Premosello is the second largest plantation in Europe after the Azores and the first in Italy. Though in the middle of an alpine valley, the plantation enjoys a special microclimate, mitigated by nearby Toce river.
The visit will be guided by the plantation staff and will last about 2 hours
---