Type Image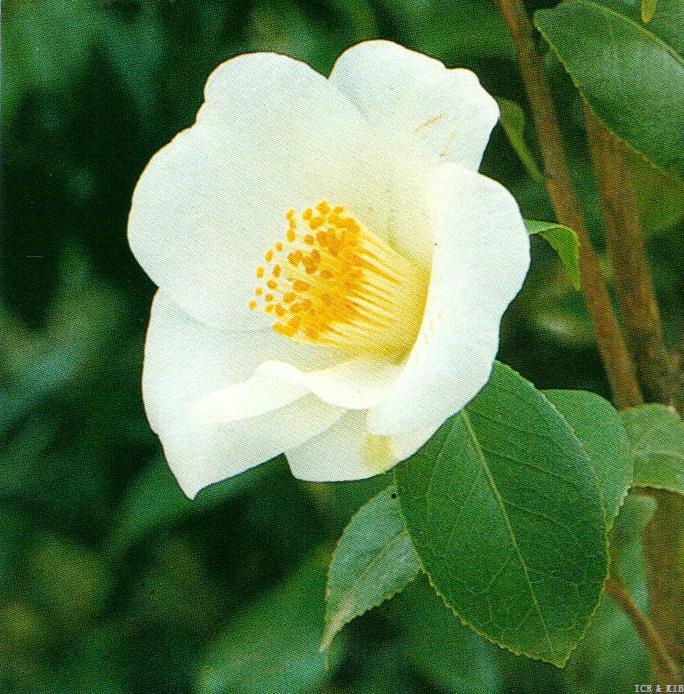 Chosen by wangzhonglang
Id:ICR-21457
Country:Japan
Year Published/Registered:1968
Cultivar Type:For Ornamental
AGM Type:
Scientific Name:Camellia rusticana 'Yukimi-no-sakazuki'
Species/Combination:C. rusticana
Chinese Name:
Japanese Name:雪見の盃 ゆきみのさかずき
Meaning:Yukimi (雪見) snow-viewing; no (の) of; sakazuki (盃 ),sake-cup. As a whole, a sake-cup used in snow-viewing, or drinking sake in a snow-viewing party.
» English Description
Tuyama, 1968, Camellias of Japan, pl.2, p.1, description, p.84 as 'Yuki-mi-no-sakazuki'; Seibundō Shinkōsha, 1980, Senchinshū, pp.158, 255: Leaves dark green, oblong, slightly shiny, margins crenate and twisted, venation impressed, 7.2-10.1 cm long x 3.4-5.3 cm wide; petiole hairy. Flower white, single, opening wide cup-shaped, petal 5-7, broadly orbicular, apex slightly bilobate or irregularly undulate. Stamen cylinder, 2.3 cm long x 2.3 cm diameter at the apex, filaments creamy yellow. Blooms mid-season. Originated in the temple garden of Jōryū-ji, Yatsuo-machi, Toyama Prefecture, Japan. Named and released by Takeda Pharmaceutical Research Institute in 1968.