Type Image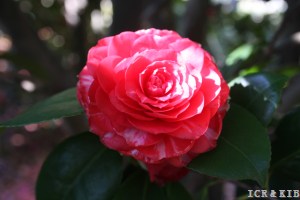 Chosen by Gianmario Motta
Id:ICR-1860
Country:United States
Year Published/Registered:1942
Cultivar Type:For Ornamental
AGM Type:
Scientific Name:Camellia japonica 'Boutonniere'
Species/Combination:C. japonica
Chinese Name:
Japanese Name:
Meaning:
Synonym:
Butonnaire Mark S. Cannon Scion Catalogue, 1962, p.2. Orthographic error for Boutonniere.
» English Description
Magnolia Gardens and Nursery Catalogue, 1942-1943; American Camellia Yearbook, 1953, colour photo facing p.82: Dark red with centre petals streaked white. Miniature, rose form double, 7.5 cm across. Mid-season to late flowering. Slow, wide, spreading growth. See p.29, G.G. Gerbing, 1945, Camellias for colour pl. Believed to be a lost label variety from Europe. Orthographic error: 'Butanniere'.