Type Image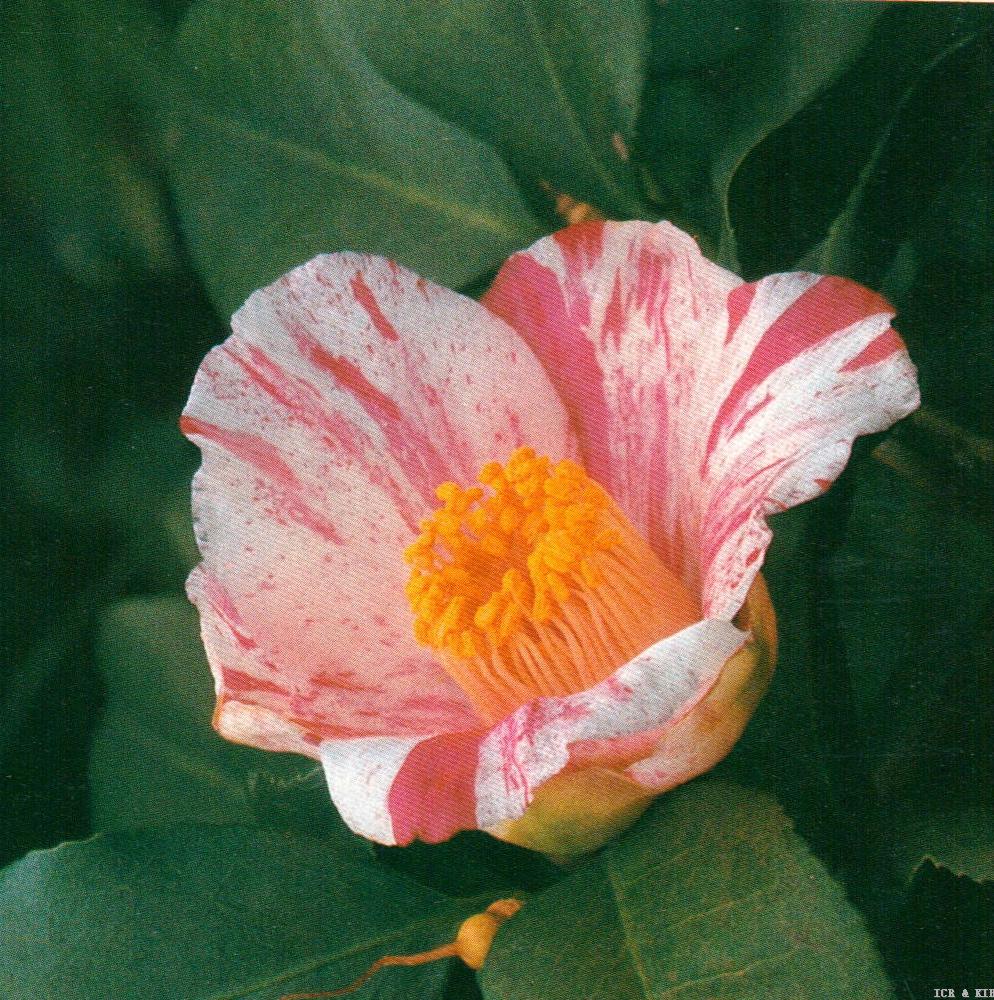 Chosen by wangzhonglang
Id:ICR-12501
Country:Japan
Year Published/Registered:1934
Cultivar Type:For Ornamental
AGM Type:
Scientific Name:Camellia 'Mihata'
Species/Combination:Higo
Chinese Name:
Japanese Name:
Meaning:
Synonym:
Mahata Tammia Nursery Catalogue, 1958. Orthographic error for Mihata.
Miahata Mount Congreve Garden's Catalogue, 1981. Orthographic error for Mihata.
Mihako Hazlewood & Jessep, 1972, Checklist - Camellia Cultivars from Nursery Catalogues, p.157. Corruption of the Japanese name Mihata.
Minata. Mount Congreve Gardens Supplementary List, Jan.1970. Orthographic error for Mihata.
Shuben Hitoe Fruitland Nursery Catalogue, 1948-1949. Corruption of Japanese name 'Shubeni-hitoe'. Synonym for Mihata.
4 show +
» English Description
Chūgai Nursery Catalogue, 1934-1935: Large, deep crimson, single to petaloid single, 11.5 cm across x 5 cm deep. Petals are round and about 6 cm in diame­ter; edge of petals wavy, tip notched; stamens have white filaments and pink anthers. Some­times anthers change to small flags, making the centre, anemone form. Leaves are dark green, thick, ovate, 8 cm x 6 cm, flat, apex abrupt acute, base rounded, coarsely serrate. Wada, 1935, Hakoneya Nursery Catalogue, p.27: Bright crimson single, beautiful stamens. Synonym: 'Shubenihitoe'. Originated in japan. Corrupted name: 'Mihako'.